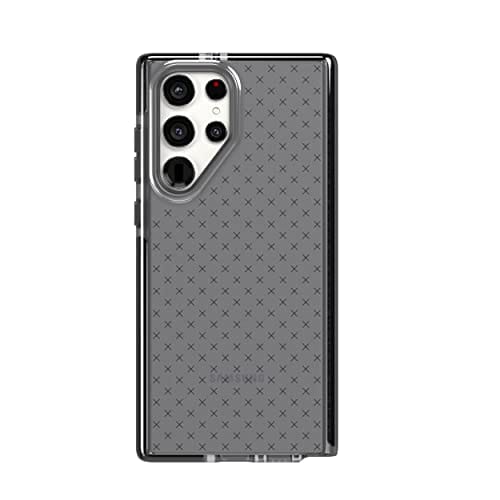 Tech21Click Buy Now for Updated Price. Estimated Price: $29.28
The Tech21 Evo Check is a protective phone case for the Samsung Galaxy S22 Ultra that offers enhanced FlexShock multi-drop protection up to 16ft (4.9m). This drop protection has been independently tested using methods approved by the UK's National Physical Laboratory.
The Evo Check case also has an innovative self-cleaning formula built into the case to keep it constantly clean. The case comes with interchangeable, colorful buttons that allow you to mix up the color of your case. The case also has increased levels of protection for your phone's camera, which is one of the most vulnerable parts of your phone.