If you're looking to avoid hand strain from frequent computer use, it's important to choose a comfortable mouse.
If the one that came with your computer isn't cutting it, here are some steps you can follow to find the best mouse for your needs:
1. Select the Right Size
A small or travel-sized mouse is not suitable for extended use. A full-sized mouse is a better option for longer periods of computer work, as it is comfortable to hold and supports the entire palm.
2. Comfort
The comfort level of a mouse also depends on its shape. Try display models before choosing a mouse with a different shape than a regular mouse.
3. Should You Buy a Wired or Wireless Mouse?
A wired mouse gets its power from the computer, while a wireless mouse needs a battery. If you prefer not to change batteries or have issues with weak batteries, a wired mouse may be a good choice. If your desk is cluttered, a wired mouse may get tangled and not work well, in which case a wireless mouse may be a better option.
4. Durability
A wired mouse typically has a simpler design and may last longer than a wireless mouse. A wireless mouse comes with a receiver device that must be connected to the computer's USB port, which can be prone to damage or corruption and may need to be replaced if the mouse becomes unusable.
5. Should You Buy Programmable Mouse
A programmable mouse has extra buttons that can be customized to perform certain tasks or functions, saving time and effort. This can be especially useful for frequently used programs like Word and Excel, or for internet browsing.
List of the Best Mouses For Computer
Verbatim (Best Wired Budget Mouse)
Contoured ambidextrous mouse with glossy finish for comfortable grip, plug-and-play USB cord for instant use, high-resolution optical technology for smooth tracking, and a scroll wheel for easy scrolling. Compatible with Windows, MacOS, Chrome OS, and Linux Kernel 2.6 and higher.
1-year limited warranty and technical support from Verbatim, a leader in data storage since 1969.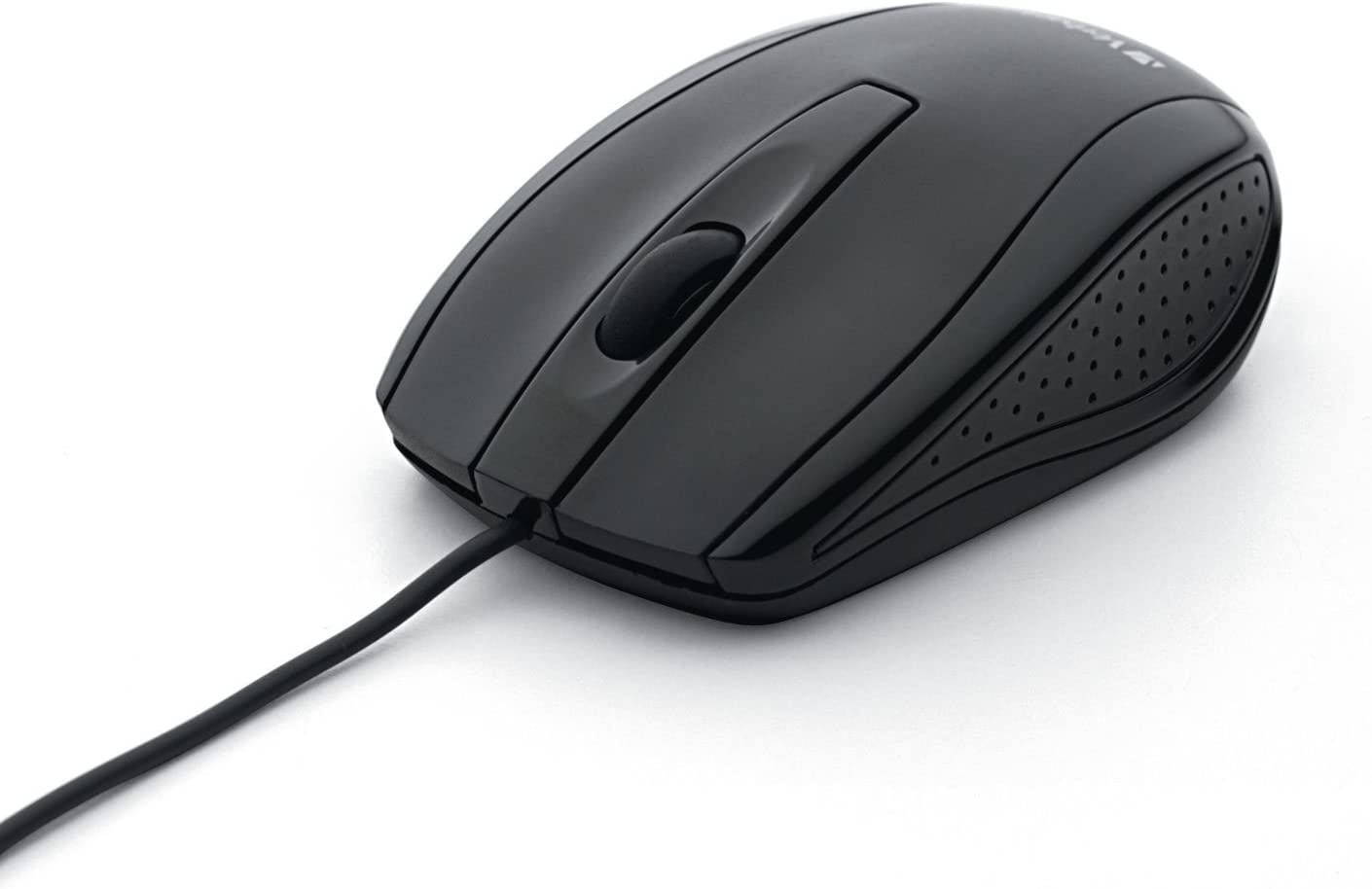 Logitech G203 (Best Wired Budget Gaming Mouse)
Gaming gear brand based on top-selling gaming keyboard, mouse, and PC headset data (FEB '19 – FEB '20) in various countries. Features 8,000 DPI gaming-grade sensor with customizable sensitivity, vibrant Lightsync RGB with customizable colors and animations, comfortable and customizable 6-button layout with mechanical, tensioned primary buttons for reliable performance and precise feedback.
Can be customized with Logitech G HUB software.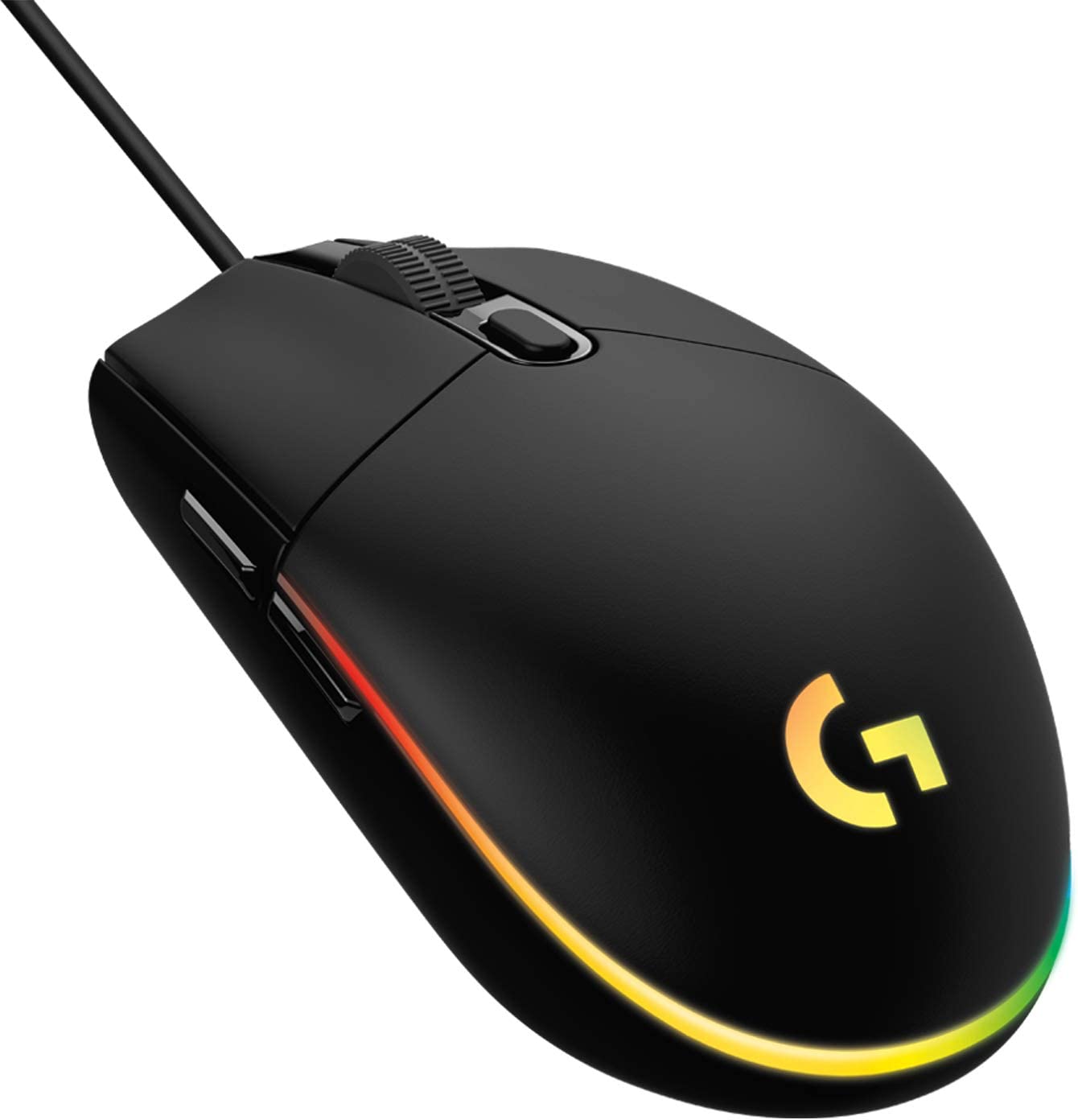 Logitech G502 HERO Wired (Best Wired Gaming Mouse)
Gaming mouse with Hero 25K sensor (upgradable through G HUB software), 1:1 tracking, 400+ IPS, and 100-25,600 max DPI sensitivity with no smoothing, filtering, or acceleration.
Features 11 customizable buttons with onboard memory, adjustable weight system with removable weights, programmable RGB lighting and Lightsync technology, mechanical switch button tensioning, and a 1-year hardware limited warranty.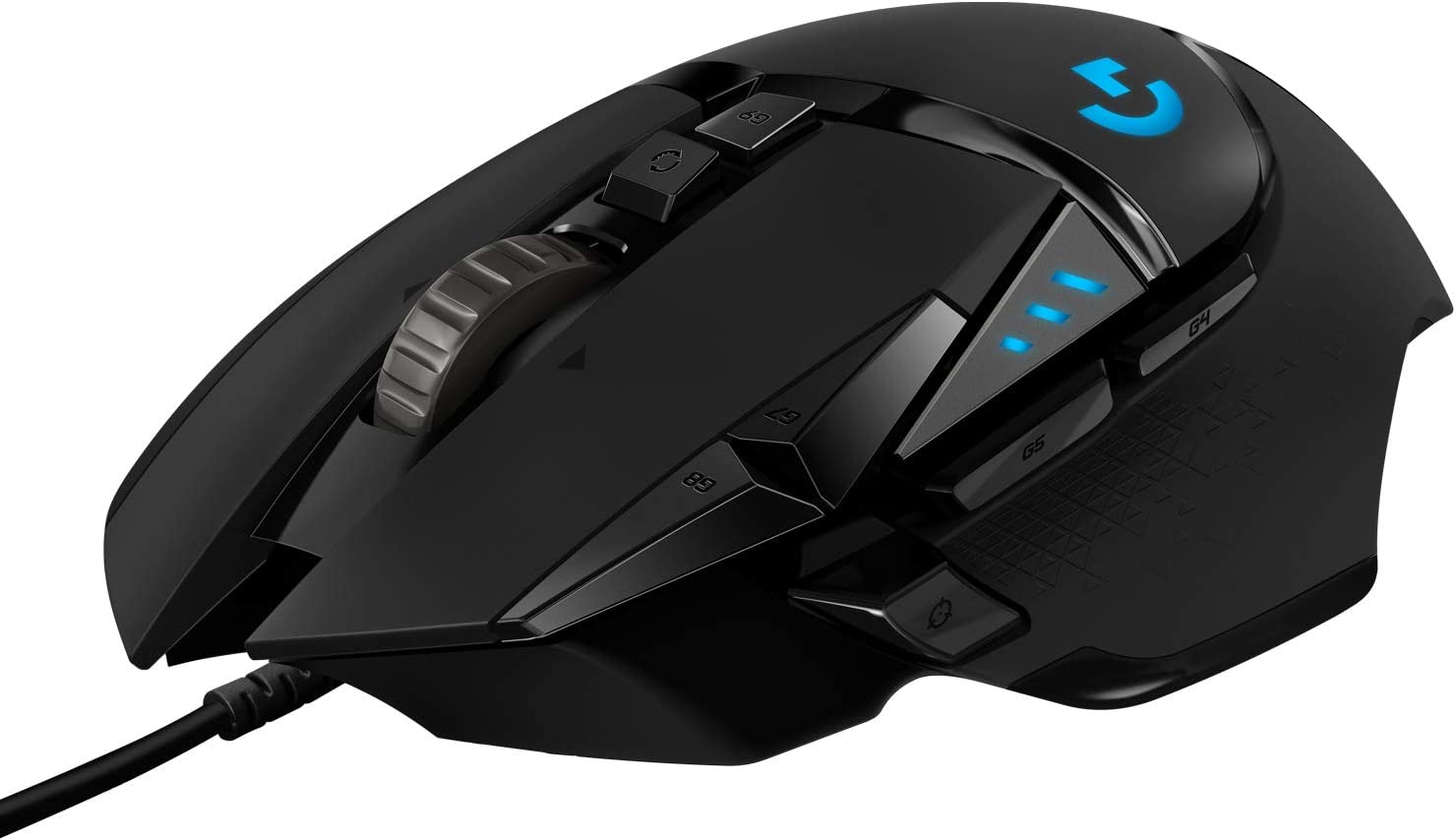 Logitech M510 (Best Wireless Budget Mouse)
Ergonomic mouse with contoured shape, soft rubber grips, and curved sides for comfortable, effortless control. Features three standard buttons, programmable Back/Forward buttons, side-to-side scrolling and zoom, 2 years of battery life, On/Off switch to conserve power, smart sleep mode, and indicator light.
Includes tiny Logitech Unifying receiver that stays in laptop and allows for easy addition of compatible wireless mice and keyboards.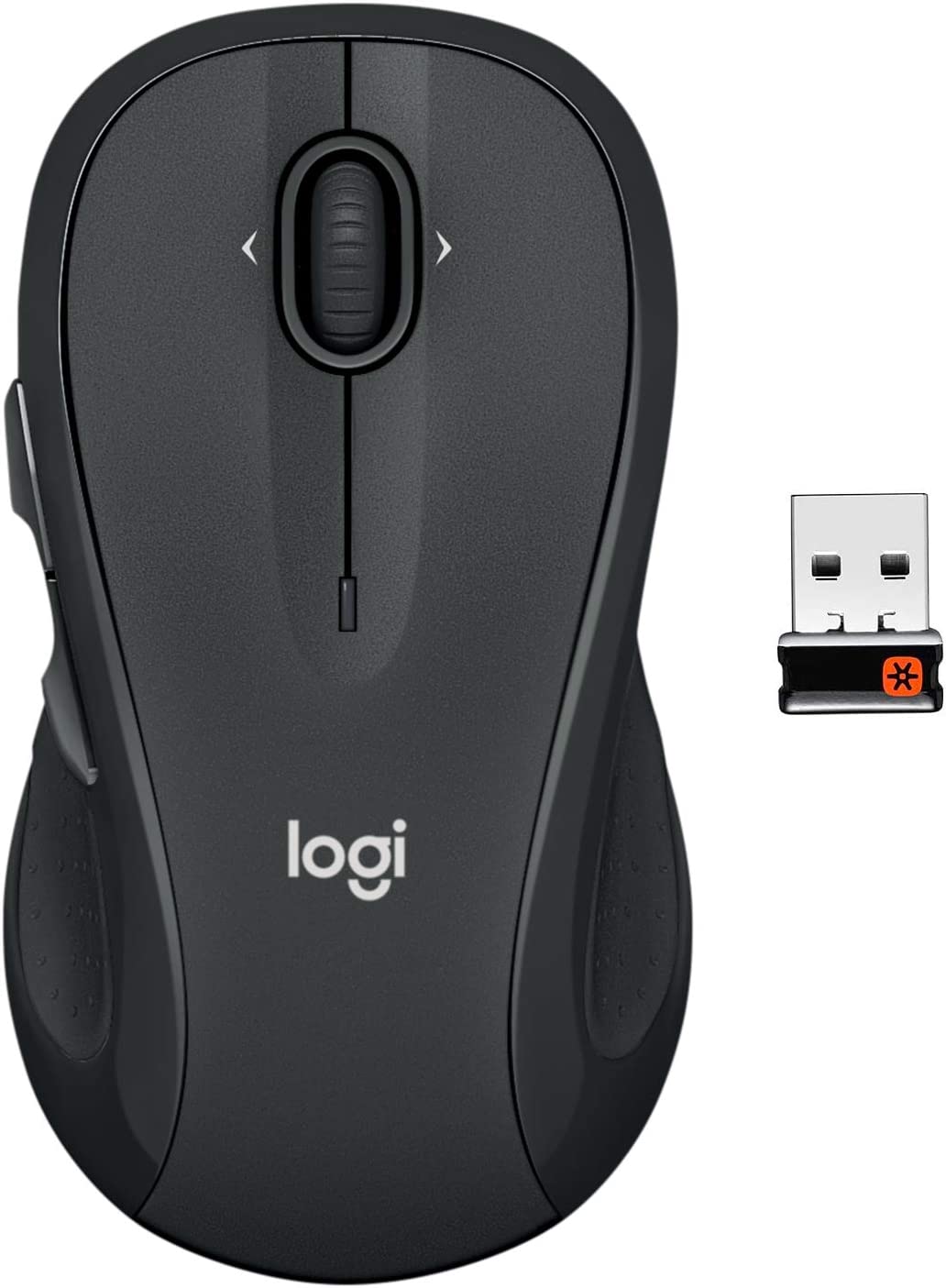 Logitech G703 Lightspeed (Best Wireless Gaming Mouse)
Wireless gaming gear brand based on top-selling wireless gaming keyboard, mouse, and PC headset data (FEB '19 – FEB '20) in various countries. Features power play wireless charging (sold separately), Hero 25K sensor (upgradable through G HUB software), 1:1 tracking, 400+ IPS, 100-25,600 max DPI sensitivity with no smoothing, filtering, or acceleration, and 10x power efficiency.
Has light speed wireless connectivity for high performance play, 95 g weight and up to 35 hours of continuous play with default Lightsync RGB lighting, comfortable and customizable design with rubber side grips, optional weight, and programmable buttons, advanced button technology with metal-spring button tensioning, and customizable Lightsync RGB lighting. Comes with USB receiver.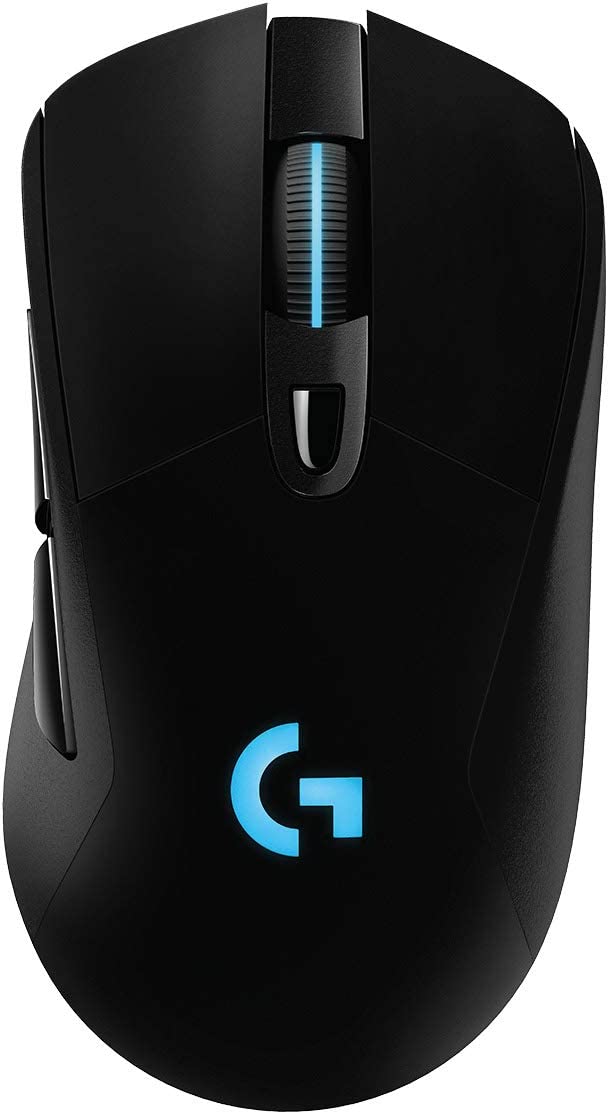 TENMOS T12 (Best Design Gaming Mouse)
Wireless and rechargeable mouse with advanced 2.4GHz technology, up to 30ft / 10m working distance, and no delay or dropouts. Features silent left and right buttons, up to 5 million keystrokes, cool LED light that changes randomly, plug-and-play with a USB receiver (stored in the package with the charging cable), 3 adjustable DPI (800,1600,2400), and wide compatibility with various systems.
The mouse will go into sleeping mode after 10 minutes to save energy, but can be woken up with any button.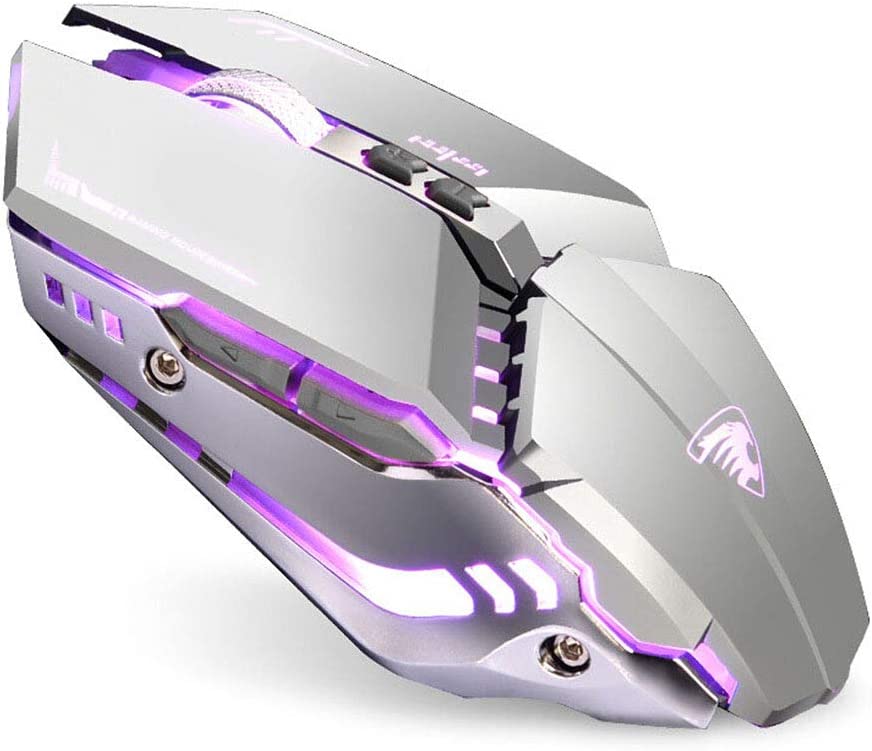 Logitech MX Master 2S (Best Wireless Mouse)
Mouse with the ability to control up to 3 computers and copy/paste text, images, and files between them using Logitech Flow. Connects to up to 3 Windows or Mac computers through the included Unifying receiver or Bluetooth Smart wireless technology.
Features an ergonomic design, gesture button, speed adaptive scroll wheel, and a rechargeable battery with up to 70 days of power on a single charge.