Tech gadgets have become increasingly important in our daily lives over the past decade. As a new graduate starts their career, giving them a tech gift can help them streamline their daily routine and make their transition into the working world easier. From kitchen gadgets that can save time cooking to gear that makes it easier to travel for job interviews, the right tech can greatly improve a recent graduate's daily life.
Here are some top tech gadget options for new graduates, whether they are a young undergraduate or a mature PhD recipient. These gadgets can make a great addition to any new graduate's arsenal of tools for success.
Buying Guide
Shopping for tech gadgets for new graduates can be tricky – you want to get them something they'll find useful, but you don't want to duplicate items they already have. Here are some tips to keep in mind while shopping:
Look for new and innovative options: Technology is constantly evolving, so consider choosing a gadget that is the latest model or release. This way, you can be sure it will work well with their existing gear.
Focus on practical, professional items: New graduates are often busy, so look for gadgets that will make their lives easier and fit into their daily routine.
Consider including a gift receipt: It's always a good idea to include a gift receipt when shopping for a new graduate. This way, if the item doesn't meet their specific needs or taste, they have the option to exchange it for something else or receive a refund.
Best Tech Gadgets for New Grands
Kindle Paperwhite Time to Read for Pleasure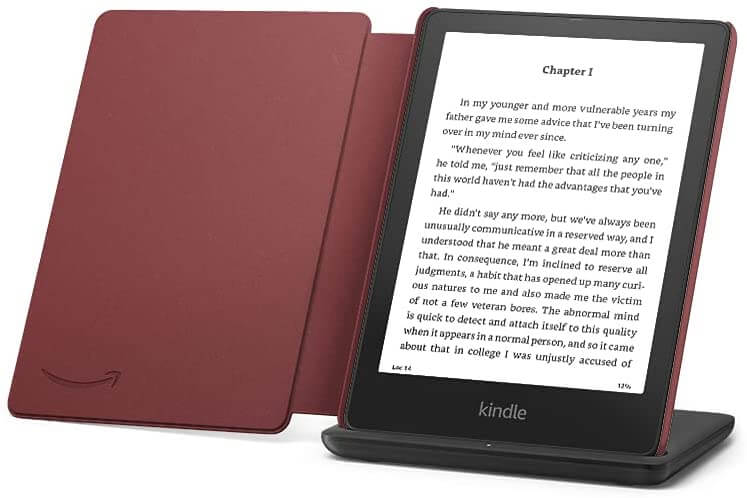 This popular option will suit all Grands who look forward to spending time reading for leisure rather than due to school-related obligations. It's easy to read on this device thanks to a gentle backlit background.
Pros:
New auto-adjust lighting is convenient for reading wherever
Light and compact enough to slip into a jacket pocket
Wireless charging lasts up to 10 weeks
Cons:
The price point is quite high compared to alternative e-readers
WHAT WE LIKE: The Kindle Paperwhite makes a great tech gadget for new Grands for a whole myriad of reasons. It is compact enough to slip into a jacket pocket or handbag, so they'll always have reading material on the go—whether that's while hopping between job interviews or jet setting on a gap year before settling into the professional world. The auto-adjust front light means they'll be able to read without requiring external lighting, while the 32-gig memory ensures they'll have room to fit all their favorite books in one spot.
Dreo Air Fryer Pro Max Simplify Celebratory Dinner Parties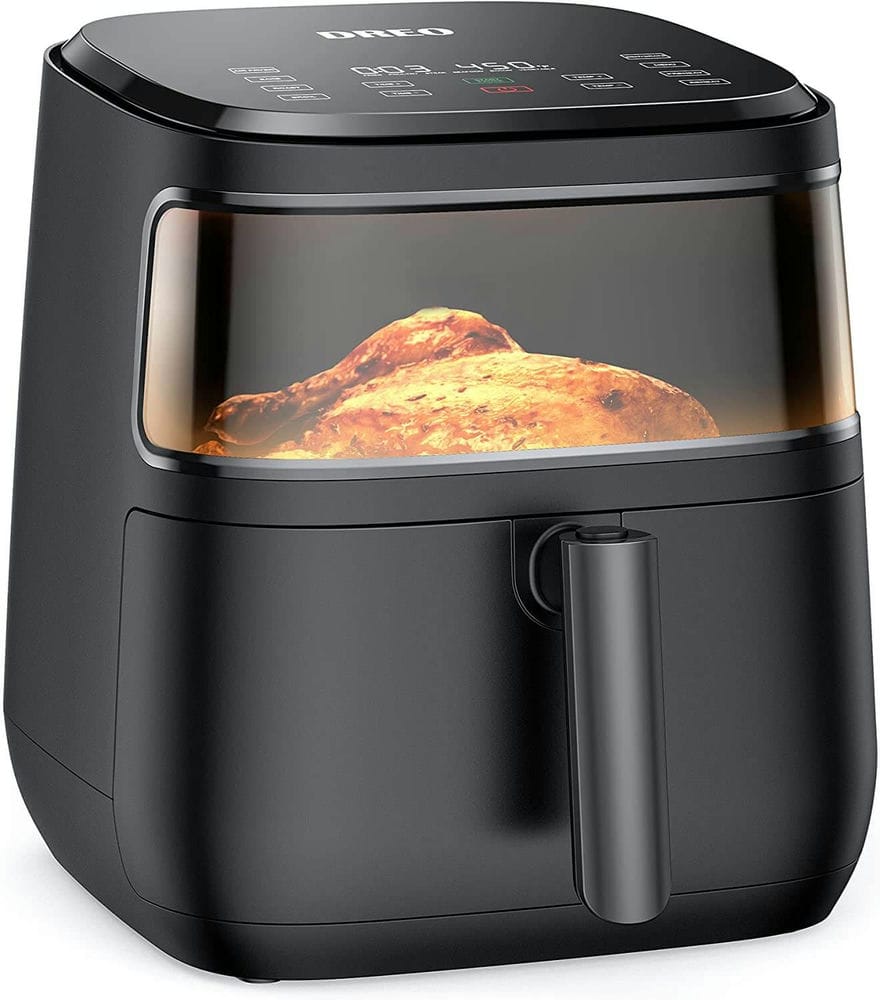 This tool will make spending time in the kitchen a breeze thanks to the 450°F industry-leading max temperature and the efficient 360-degree hot air circulation that cuts cooking time in half.
Pros:
Industry-leading temperature max
Features 360° hot air circulation
BFA-free and easy to clean and maintain
Cons:
Makes surprisingly loud noises while cooking
WHAT WE LIKE: There's a reason air fryers have been having a moment on social media lately—they're one of the best kitchen tech gadgets in terms of efficiency and ease of use. The Dreo Air Fryer Pro Max is an especially convenient option thanks to its high maximum temperature and hot air circulation. The large sized air fryer also features a transparent viewing window that makes it easy to keep an eye on what's cooking and avoid burning food.
Multifunctional iPhone Charge Lightning Cable Practical and Convenient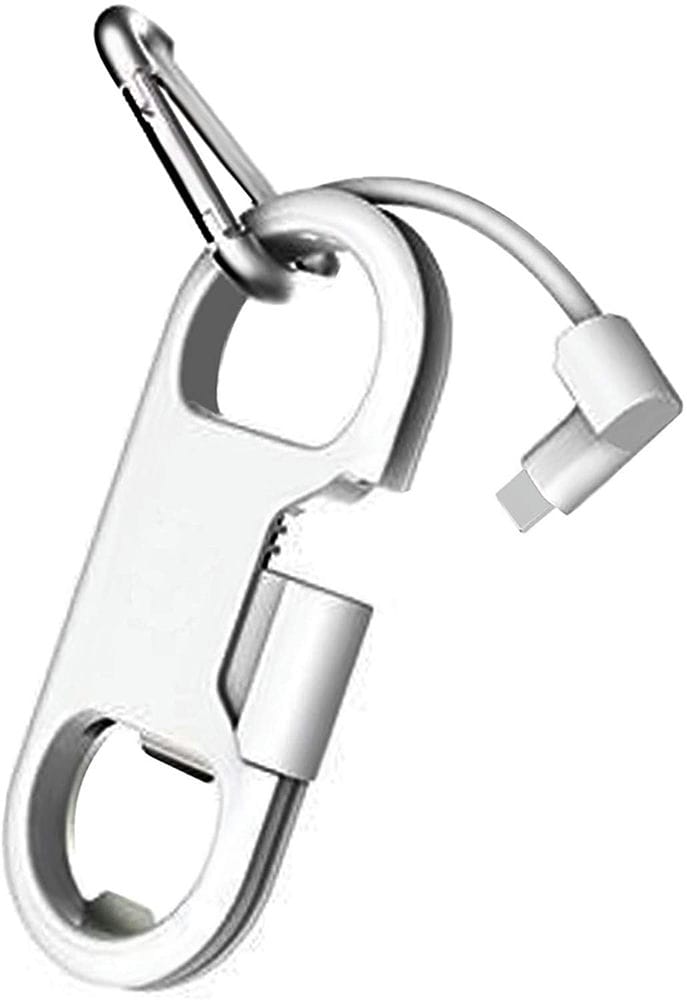 Looking for a budget-friendly add-on that'll make a new grad's daily life a little easier and more streamlined? This option reigns supreme in terms of affordability and convenience.
Pros:
Compact and convenient size
Includes a built-in bottle opener
Great price point for the quality
Cons:
The plastic shell feels a little flimsy
WHAT WE LIKE: This budget-friendly multifunctional iPhone charger is going to be well-received by all new Grands looking for iPhone-compatible tech gadgets. The compact keychain is a lighting charging cable first, but also includes a bottle opener and keychain. It's tiny yet just large enough to plug into a laptop or external battery without being tangled in a handbag or jacket pocket.
FAQs
What should I consider when shopping for tech gadgets for new graduates?
When shopping for tech gadgets for new graduates, it's important to consider the brand and whether it is reputable and trustworthy. You may also want to consider purchasing a consumer warranty for more expensive products to ensure they have a long lifespan.
What are the benefits of including a gift receipt?
Including a gift receipt can be a practical way to ensure that the recipient of your gift can get the most use out of it. If they need to exchange or return the item, a gift receipt allows them to do so. This can be especially helpful if they already have a similar product or need a different model.