The Amazon's wireless charger has become a best-seller and a top recommendation among its buyers. Here's what sets it apart and why it's causing such a buzz.
Are you in the market for a new wireless charger? Whether you're in need of a replacement or just looking for an upgrade, you'll want to know why thousands of people have made this model their go-to choice, despite the numerous options available.
Yootech Fast Wireless Charger (for home and office)
The Yootech Fast Wireless Charger has earned its spot as the best-seller on Amazon for several reasons, one being its affordable price of just 14.99 USD. It's compatible with a wide range of mobile models, including the iPhone 14, iPhone 13, iPhone 12, iPhone SE 2022, Samsung Galaxy S22, Galaxy S21, Google Pixel, and many more, both newer and older models.
Its compatibility is further enhanced by the 5W mode, which is ideal for phones that support wireless charging. But it's not just limited to mobile phones, as it's also compatible with headphones such as AirPods Pro 2 and Galaxy Buds.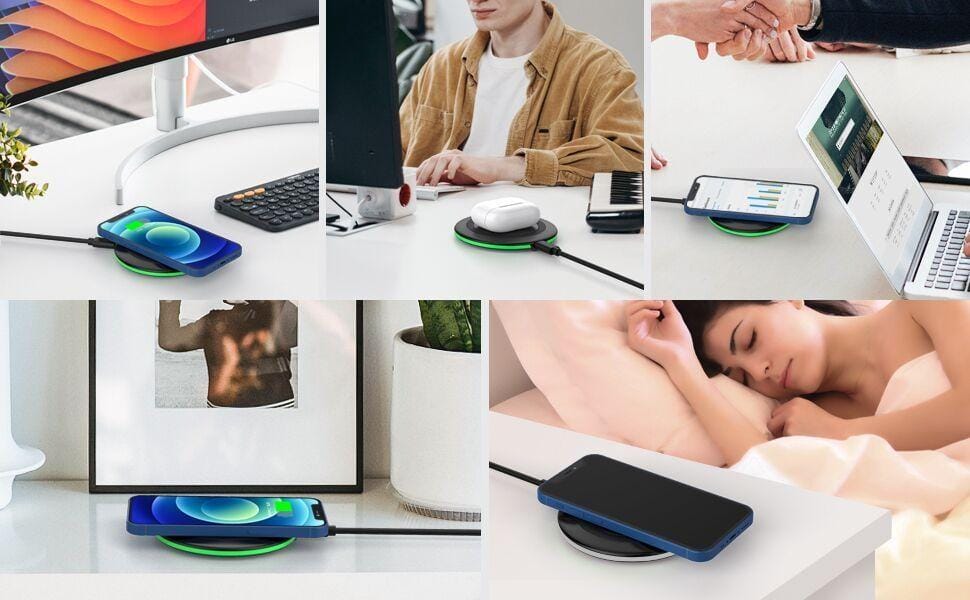 The Yootech Fast Wireless Charger boasts several strengths that make it a popular choice among consumers. Its safer design, featuring multifunctional intelligent protection and multiple protection, ensures a stable and efficient charge. Plus, you can charge it without removing your phone case.
Additionally, the charger has a sleep-friendly design. The green indicator light flashes for 3 seconds when connecting, then flashes for 16 seconds if it recognizes the device. It then turns off when entering charging mode, allowing you to rest easy, even with your phone charging nearby.
Those who have used the charger have found it to be an excellent purchase, noting its comfort and ease of use. The few negative comments about it highlight that charging can be slow, which is to be expected with wireless charging as it is not as fast as wired charging, but it is a great accessory for specific occasions.
With a great quality-price ratio, great connectivity, and many other positive features, the Yootech Fast Wireless Charger is definitely worth considering as your next purchase.
If you're looking for something more advanced and your budget allows for it, there are two wireless charger models that are also generating a lot of buzz due to their offerings. I will mention them briefly.
INNISTO 3 in 1 (charge all your devices at the same time)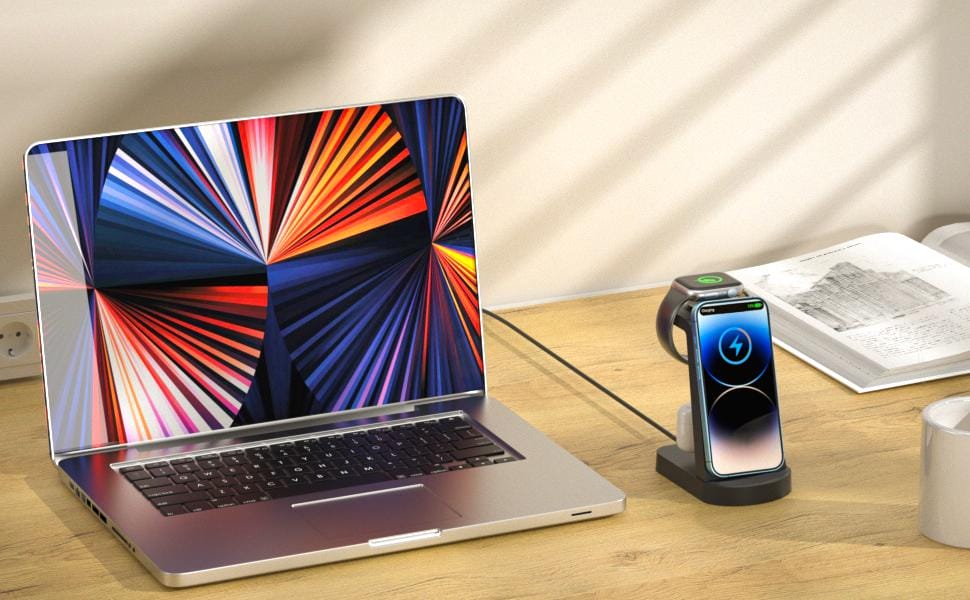 INNISTO 3 in 1 is a wireless charger that is compatible with a wide range of Android and Apple smartphones, similar to the previously mentioned one. It's also compatible with smartwatches and headphones. It stands out for its ability to charge three devices simultaneously.
With a price of 32.99 USD, it saves you a lot of time if you need to charge multiple devices. You can charge your iPhone, AirPods, and Apple Watch at the same time with the included 18W QC 3.0 adapter. However, it's also compatible with other brands. The charging is fast and safe, offering excellent features for a reasonable price.
BOCLOUD (foldable and easy to take with you)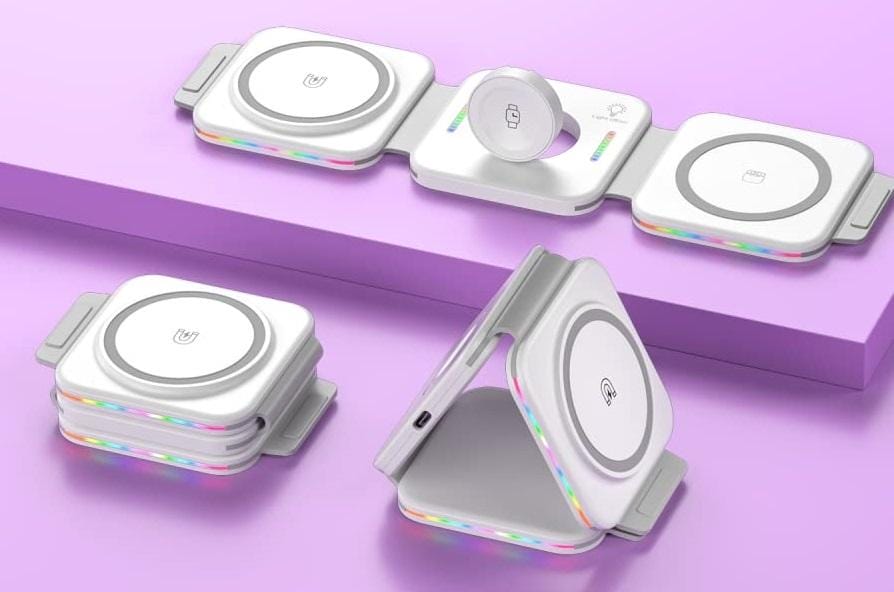 BOVLOUD 2-in-1 charging base with MagSafe charger is compatible with a wide range of models of iPhone, Samsung, and more. It not only charges mobile phones, but also watches and headphones, and it has the advantage of being able to charge all of them simultaneously.
With a small and slim body and foldable design, it's easy to take it with you wherever you go. It also features a multi-protection security system and maximum stability. While it costs USD 45.99, you can save on your purchase if you act quickly as it currently has a USD 8 coupon available.