Some phones may be better at certain features, like the Galaxy S22 Ultra's zoom, but that doesn't necessarily mean it's worth the extra cost if you don't care about zoom photos. It's also important to remember that more megapixels don't necessarily mean better photos.
When choosing a phone camera, consider how well it performs in real-life situations, such as its ability to balance exposures and handle colors, and how easy it is to use.
If you're a photography enthusiast, it can be tough to decide which phone to buy. Do you go for the latest and greatest iPhone and Samsung with its high-quality dual lens camera system? Or do you go for a phone with a more affordable price tag but maybe slightly lower-quality camera?
Our guide can help you find the best phone camera for your needs:
Samsung Galaxy S22 Ultra
Samsung's flagship phone has a camera with 8K video and a 10x optical zoom lens, which outperforms the zoom on Apple's iPhone 14 Pro.
The high zoom allows for more creative compositions by eliminating distractions in a scene, without sacrificing image quality.
It is a good choice for photographers who want a fully featured camera with both wide-angle and superzoom options on their phone.
The Samsung Galaxy S22 Ultra has 8K video recording, the highest resolution available on a smartphone, and Auto Focus Video Stabilization for smooth footage.
It has a 108MP camera and a bright display with Vision Booster. The screen adapts to optimize color and brightness indoors and outdoors.
The phone has a long-lasting battery and fast 45W charging. It also has an embedded S Pen for creative editing, a glass-metal-glass design, a durable aluminum frame, and Gorilla Glass for scratch and ding resistance.
Google Pixel 7 Pro
The Google Pixel 7 Pro has a standout camera that produces excellent shots in various conditions.
Its main sensor captures photos with great dynamic range and vibrant colors, and its 5x optical zoom provides more reach than the iPhone 14 Pro.
While its night mode shots aren't as good as the iPhone's, it's a solid camera that's suitable for both amateur and more artistic photographers at a lower price than its competitors.
The Google Pixel 7 Pro is a top-of-the-line smartphone powered by the Google Tensor G2, which makes it faster and more efficient.
It has the best camera and video quality on a Pixel phone, and is an unlocked 5G Android phone that works with multiple carriers.
The Pixel's Adaptive Battery lasts over 24 hours, and can last up to 72 hours when Extreme Battery Saver is turned on. The phone's 6.7-inch Smooth Display adjusts up to 120Hz for smooth performance, and it has a 5x telephoto lens with 30x Super Res Zoom and an upgraded ultrawide lens for Macro Focus.
The Pixel 7 Pro also has multiple layers of security with the Google Tensor G2 and Titan M2 chip, and will soon have VPN by Google One built in. It has hands-free Google Assistant, is easy to pair with other devices, and has Find My Device to locate your phone or other Pixel devices.
The phone is durable and dust- and water-resistant, with Corning Gorilla Glass Victus for scratch resistance.
Apple iPhone 14 Pro
The iPhone 14 Pro is a top choice for photography enthusiasts, with a main 48-megapixel camera with a wide f/1.78 aperture lens, second-generation sensor-shift OIS, and Dual Pixel AF that takes excellent images with crisp details and natural colors.
Its wide-angle lens is also top-notch, and it performs well in low light. While its 3x zoom lens isn't as powerful as some competitors, it's still useful for finding interesting compositions and getting slightly closer to your subject.
The iPhone 14 Pro also excels at video, with solid image stabilization, 4K resolution, and support for Apple ProRes, making it ideal for editing in software like Adobe Premiere or DaVinci Resolve.
The ultra-wide camera has a 12MP sensor with a 13mm f/2.2 aperture lens and Dual Pixel AF, while the telephoto camera has a 12MP sensor with a 77mm f/2.8 aperture lens and OIS. The iPhone 14 Pro also supports HDR video recording with Dolby Vision and is powered by the A16 Bionic chipset.
These features make it a great choice for photography and videography enthusiasts.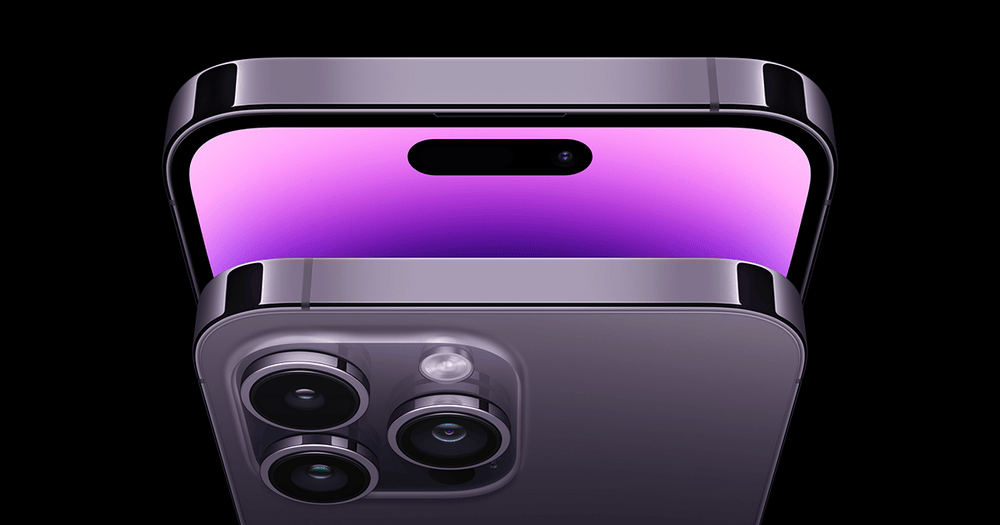 Samsung Galaxy Z Fold 4
The cameras on the Samsung Z Fold 4 are an upgrade from the Z Fold 3, and the camera software has also seen improvements.
While the automatic mode may not be particularly impressive, given the phone's price, the manual modes and Expert RAW features are top-notch. When used with Flex Mode, they allow for super steady shots.
The Samsung Z Fold 4's Flex Mode lets you use your phone hands-free, like standing on its own to take notes during a call or following along with instructional videos.
You can also use hands-free video chat, attend virtual meetings while taking notes, and customize app displays on the edge-to-edge screen.
The phone is also compatible with the S Pen and can be used with a Galaxy Watch.
The Z Fold 4's big screen and big sound make it easy to listen to podcasts on the go, and it can be connected to your Galaxy Buds for an even better audio experience.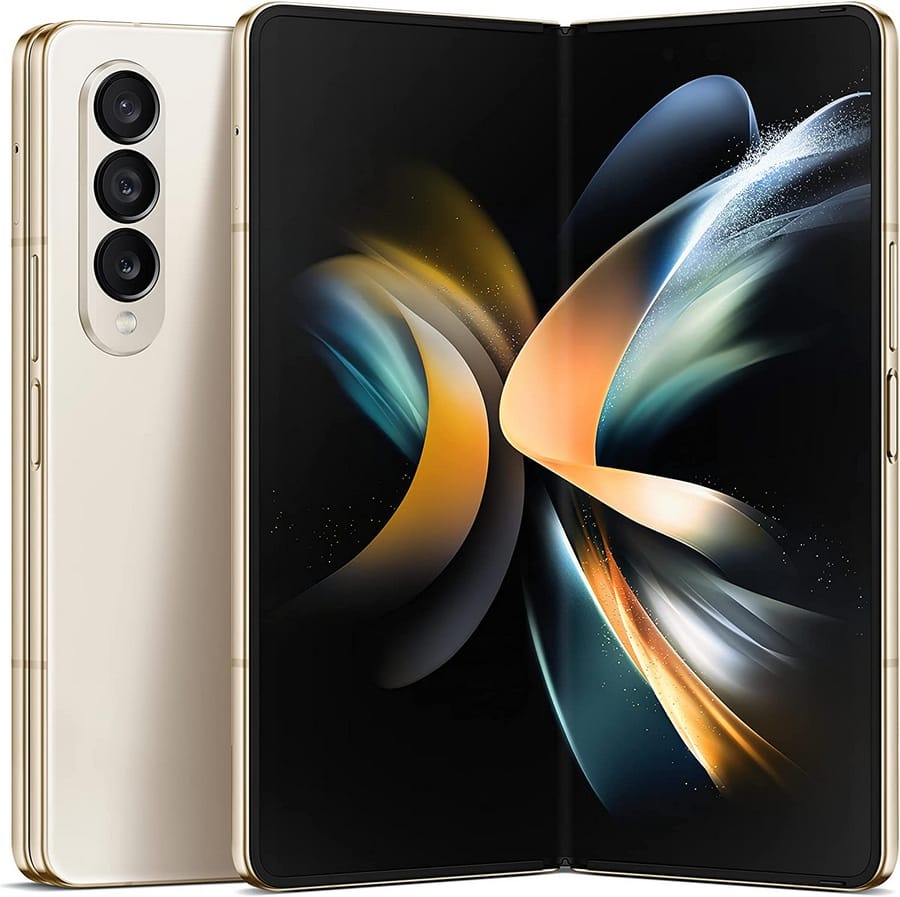 Sony Xperia Pro-I
If you're a photography enthusiast looking for a top-of-the-line phone camera, the Sony Xperia Pro-I might be worth considering.
It comes with a hefty price tag, but it boasts some impressive features that make it a great choice for mobile photography. The 1-inch image sensor is the same size as those found in Sony's high-end compact cameras, which means it can capture more light and produce better dynamic range than many of its competitors.
The Sony Xperia Pro-I is a smartphone with some seriously impressive photography capabilities. It boasts the world's first native 4K 120fps high frame rate recording feature, meaning it can capture ultra-smooth video with incredible detail.
The phone has a sleek bar form factor and a high-resolution display, and its triple camera array is equipped with ZEISS optics and a 3D iToF sensor.
The Xperia Pro-I also has advanced features like Eye AF and object tracking, which help keep your subjects in focus for both videos and stills. Plus, the anti-distortion shutter helps to reduce the rolling-shutter effect, and the 12bit RAW recording allows for smooth color gradation and high dynamic range.
The Xperia Pro-I also offers a range of manual controls, allowing you to fine-tune your photos just like you would with a DSLR or mirrorless camera. While it's a great phone for those who prioritize photography, its high price point may not make it the best option for everyone.
All of these features make the Sony Xperia Pro-I a top choice for photographers looking to take their mobile imaging to the next level.