The most surprising news of the year has arrived early, and it's that Coca-Cola is reportedly developing a mobile phone brand named "ColaPhone". A well-known Twitter user, IceUniverse, shared a sneak peek of what the device may look like.
Despite the company has not confirmed the rumors yet, the information provided by IceUniverse, who is a reputable filter within the technology industry, has generated a lot of excitement and anticipation.
Coca-Cola's Unique Smartphone Debut
It's not uncommon for companies from other industries to collaborate with phone manufacturers to launch new smartphones. For example, KFC previously partnered with Huawei to release a limited-edition model to commemorate their 30th anniversary. However, the Coca-Cola ColaPhone appears to be a product developed by the beverage company itself.
Twitter user IceUniverse has provided the first glimpse of the Coca-Cola mobile phone. The conceptual design features a dual camera with vertically aligned sensors, and true to the brand, the device boasts a vibrant red color with the Coca-Cola logo prominently displayed on the side and a smaller version on the back lower left corner.
Although Coca-Cola has not officially confirmed the launch of the ColaPhone, IceUniverse shared a screenshot of an account named @colaphoneglobal that has started following popular smartphone brands such as Xiaomi, OPPO, Huawei, OnePlus, and Realme.
It's possible that Coca-Cola may collaborate with one of these companies, as it likely doesn't have the resources to launch the device independently. Some rumors suggest that the announcement of the ColaPhone may take place at the Mobile World Congress in February, but it's also possible that the account was created by a prankster. Only time will tell what the outcome will be.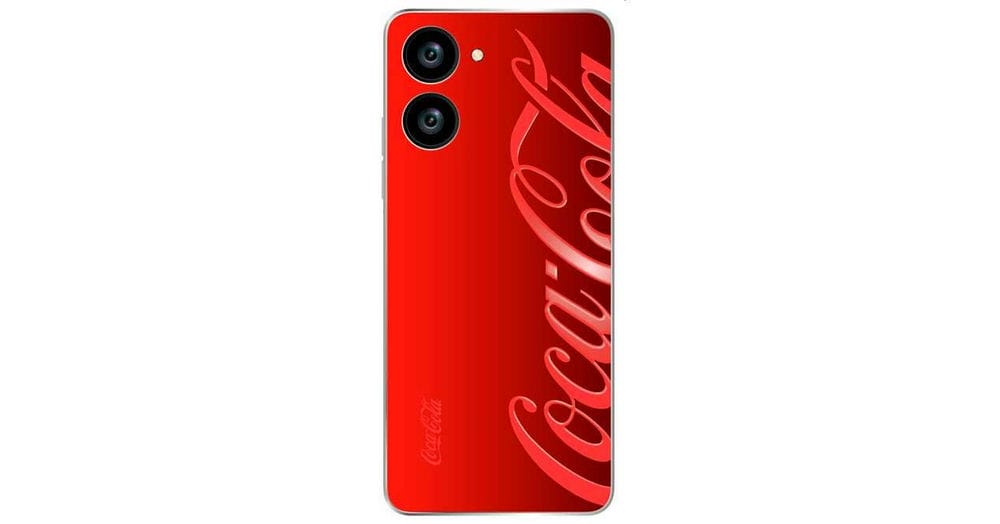 Partnership with Potential for Growth
The potential launch of the Coca-Cola ColaPhone could signal the start of other brands entering the smartphone market. Other companies such as Pepsi and Chupa Chups may also consider venturing into the industry, as they are popular among young consumers.
This is not an unprecedented move, as similar instances have occurred in the automobile industry. We eagerly await more information about this release, but for now, we can only wait and see what develops.