Samsung's Galaxy mobile series is renowned for its top-notch hardware, but it also excels in software. One UI 5, the latest version of Samsung's operating system, is packed with possibilities that give the South Korean brand's devices a significant boost. In this article, we will take a closer look at some of the most important functions that One UI 5 has to offer.
One UI 5 is designed to be user-friendly, but it's also full of hidden tricks that can be found by exploring the settings. The goal of this article is to reveal some of these features, so that you can make the most of your Samsung smartphone. We will uncover some lesser-known features that are extremely useful for users, and explore the system's capabilities in more depth.
Uncover One UI's Hidden Features on Your Samsung Galaxy
Your Samsung Galaxy is a powerful device with a wide range of functions and capabilities. One UI 5, the latest version of Samsung's custom operating system, has several new features that make it even more versatile and user-friendly. In this article, we will highlight four of the most notable tricks that we've discovered in One UI 5 that you should definitely try out if you have the latest update installed.
From customizing your lock screen to optimizing your battery life, One UI 5 offers a variety of ways to enhance your Samsung Galaxy experience. These tricks are designed to help you make the most of your device and unlock its full potential. We've carefully selected four of the most useful and innovative features that One UI 5 has to offer, so you can take your Samsung Galaxy to the next level.
Quick Sticker Creation
Stickers have become increasingly popular on social media platforms, such as WhatsApp, due to their ability to be shared with friends and the fun that comes with creating your own. While some technology companies like Apple utilize Artificial Intelligence (AI) to assist in the creation of stickers, Samsung's One UI 5 allows users to take the lead in identifying the subject of the image themselves.
To create a sticker on your Samsung Galaxy using One UI 5, follow these steps:
Open the Gallery app on your device.
Select the photo you want to convert into a sticker.
Tap the pencil icon, then tap the emoji symbol.
In the "Stickers" section, select the gallery icon in the bottom bar.
Choose the image again, and select the part of the image you want to transform into a sticker.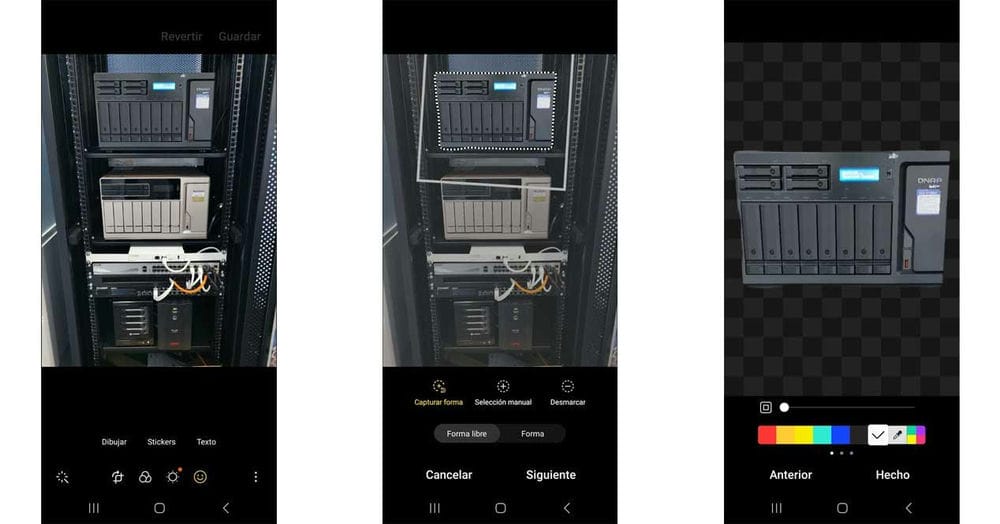 Kill Background Apps
If you're noticing that your Samsung Galaxy phone's battery is draining quickly, it's likely that certain apps are running in the background and consuming unnecessary resources. One UI 5 provides a simple solution to this problem by allowing you to easily close these background apps.
To close background apps on your Samsung Galaxy using One UI 5:
Open the Application Manager by swiping up from the bottom of the screen on the home screen or by tapping the three-line button if you're not using gesture navigation.
In the upper left corner, you'll see a notification for activities running in the background.
Tap on this notification and select "Stop" to close the background apps.
By taking these steps, you can help conserve your phone's battery life and ensure that your device is running efficiently.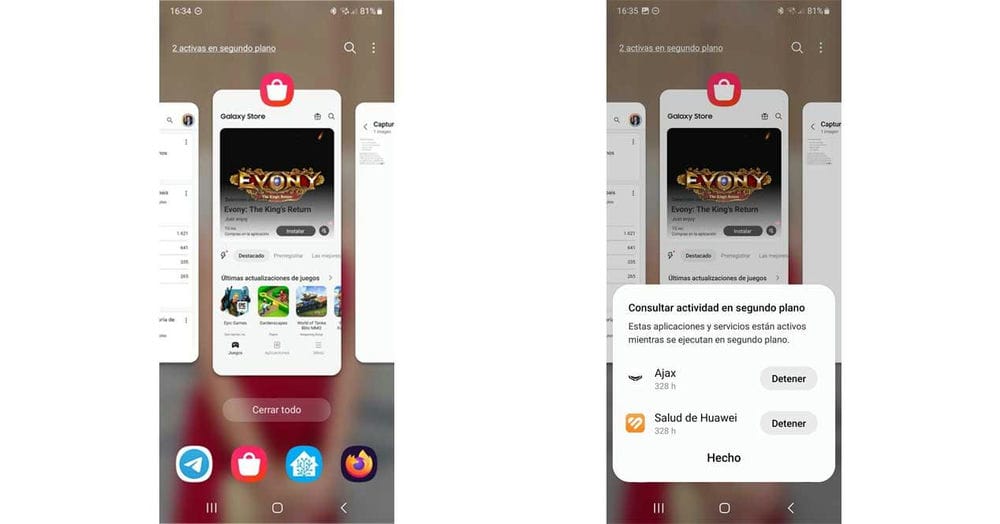 Customize Camera Shutter Location
Taking pictures, especially group selfies, with our mobile phones has become a common practice. However, capturing the perfect shot can sometimes be challenging, especially when trying to press the camera button. Fortunately, One UI 5 offers a simple solution to this problem.
To enable the floating camera button on your Samsung Galaxy using One UI 5:
Open the camera app on your device.
Access the settings by tapping on the gear icon located in the upper left corner.
In the settings, navigate to the "Shooting Methods" section.
Turn on the "Floating Camera Button" option.
By enabling the floating camera button, you'll be able to take pictures with ease, regardless of the position of your finger on the screen, making your photography experience more convenient.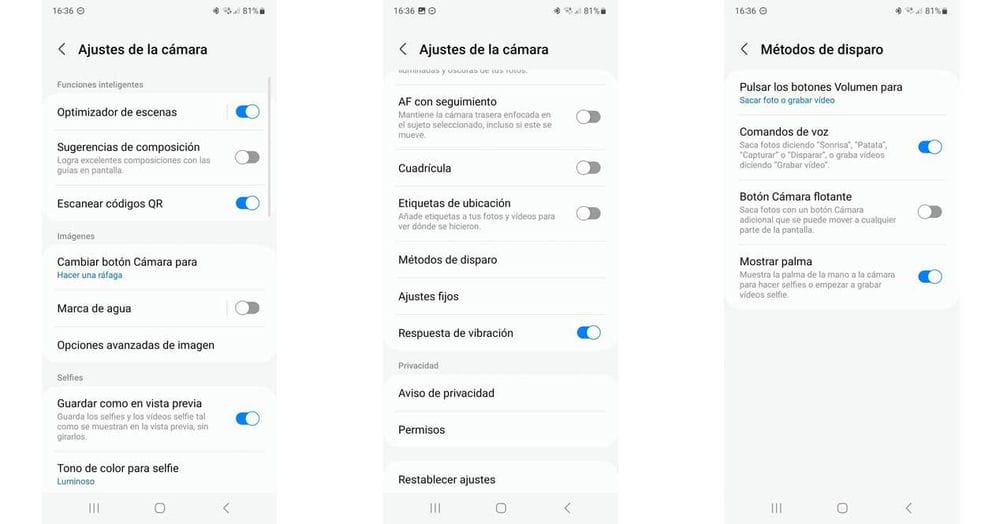 Set Video as Call Background
One UI 5 now allows you to personalize your Samsung Galaxy's call background by using a video of your choice. Additionally, you can also use the audio from the video as the ringtone for incoming calls. To set a video as your call background, follow these simple steps:
Open the Gallery app on your Samsung Galaxy.
Search for the desired video.
Tap the three dots located in the bottom right corner of the video, and select "Set as Wallpaper."
Next, choose the "Call background" option.
This feature adds a fun and personalized touch to your call experience and it is easy to set up.