Customizing your iPhone allows you to make the device truly your own. iOS offers a wide range of options for personalizing your iPhone, from basic settings to advanced features that can save you time based on your preferences. In this guide, we will walk you through the steps to customize your iPhone and make it truly yours.
From customizing the lock screen to setting up shortcuts, you'll learn all the tricks and techniques to make your iPhone as unique as you are. So, keep reading to learn how to make your iPhone truly your own with personalized settings and preferences.
Customize Your iPhone Lock Screen
Customizing your iPhone lock screen has never been easier with the new features available in iOS 16. You now have the ability to personalize not only the background image, but also the font of the letters and numbers on the lock screen. You can even highlight a person in your wallpaper if you choose to use a personal photo.
Widgets are now a prominent feature on the iPhone lock screen, giving you the ability to quickly check the time, calendar, and battery level with just a glance. With these new customization options, you can make your lock screen truly unique and reflective of your personal style. So explore the new features of iOS 16 to make the most out of your iPhone lock screen.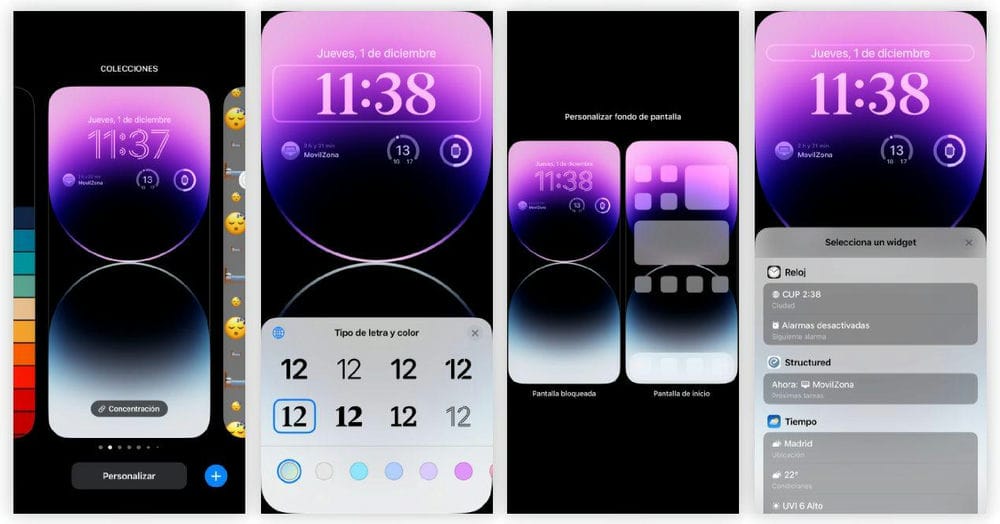 Maximize iPhone Screen Space with Widgets
Maximizing the use of your iPhone screen space is possible with the use of widgets. iOS provides a wide range of widgets that can be added to your home screen and lock screen to give you quick access to the information you need and want.
Focus Modes
With the arrival of iOS 16, the use of focus modes is also possible, which allows you to automatically configure your iPhone throughout the day, and to focus on your tasks.
To set up your focus modes, simply go to your settings and select the "focus Modes" option. From there, you can choose from predefined modes such as Rest or Driving, or create your own mode to suit your needs.
Additionally, with the new feature in iOS 16, you can also have a lock and home screen specifically for your focus mode.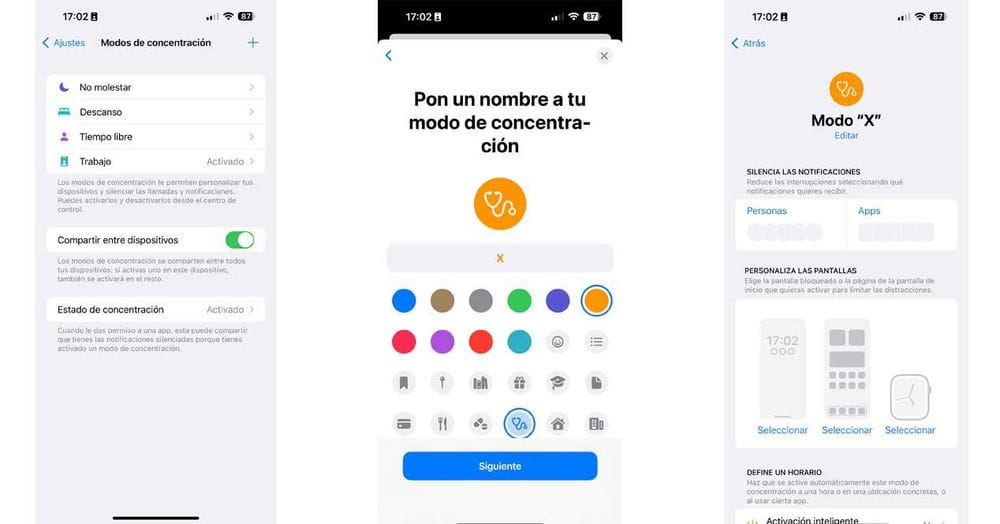 Control Center
The Control Center is another powerful tool on your iPhone that allows you to easily access and control your device's features. To access this feature, you can go to your iPhone settings and select "Control Center".
From there, you can add or remove shortcuts to various tools and apps, such as the camera or screen recording, that will be quickly available on your phone.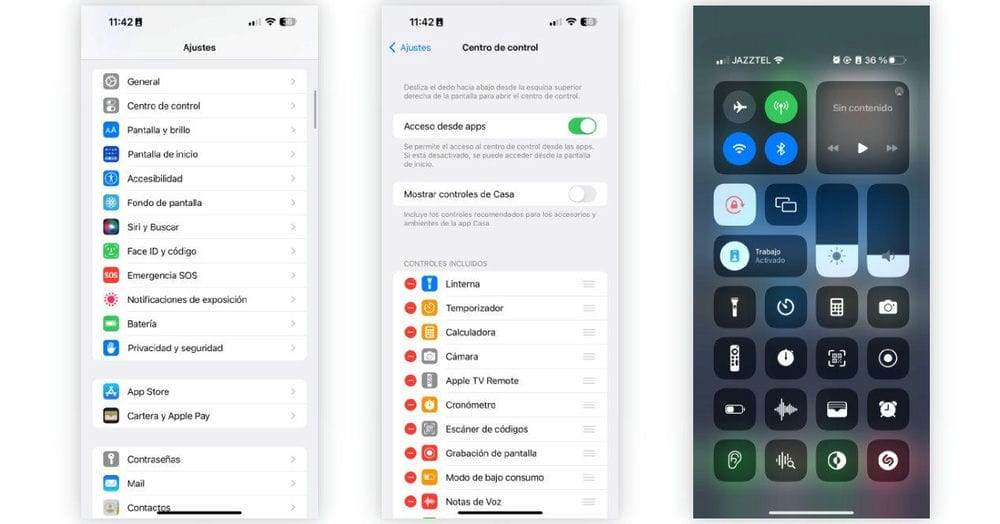 Widgets
The use of widgets on the home screen is also a great way to maximize screen space. By customizing and adding widgets to your home screen, you will have all the information you need at a glance, without having to open the apps.
To add widgets, you can open the screen customization tab, and click on the '+' that will appear at the top left, where you can browse and select the widgets you want to use. You can also choose the size of the widget for better organization on the screen
Customize Sound and Vibration on Your iPhone
Customizing the sound and vibration settings on your iPhone allows you to personalize your device to your preferences and avoid annoyance from repetitive sounds. To do this, you can go to your iPhone's settings and select the "Sound & Haptics" option.
From there, you'll find a variety of options for customizing the sounds of your ringtone, text messages, and more. You can choose from the default options provided by the phone or use a custom ringtone from your music library.
Additionally, you can adjust the volume levels and vibration patterns for different types of notifications, and configure different ringtones and vibrations for different contacts in your phone book. With these customization options, you'll be able to make your iPhone truly your own and tailor it to your specific needs and preferences.
Create a Personalized Emoji of Yourself
Creating a personalized emoji of yourself is now possible with Apple's Memoji feature. Available in the Messages app on your iPhone, it allows you to create a replica of yourself in the form of an emoji.
You can use a photo or configure the features of your face, and then choose from a variety of poses and emotions. This feature is fun and intuitive, allowing you to make your own unique emoticon to share with friends and family.
To make an emoji of yourself, open the Messages app and tap on the icon with a face in a box to access the Memoji feature. Once you have created your Memoji, you can use it in the Messages app and also share it on WhatsApp. With Memoji, you can now express yourself in a more personalized and fun way.