Are you tired of having a flat and dull logo that blends in with the rest?
Do you want to stand out and make a lasting impression on your customers? Look no further! Our team of skilled designers can help bring your logo to life by converting it into a stunning 3D design. With our 2D to 3D conversion service, your logo will pop off the page and grab the attention it deserves.
Whether you're using it on your website, business card, or promotional materials, a 3D logo will elevate your brand image and set you apart from the competition.
Order now and watch as your business takes on a whole new dimension!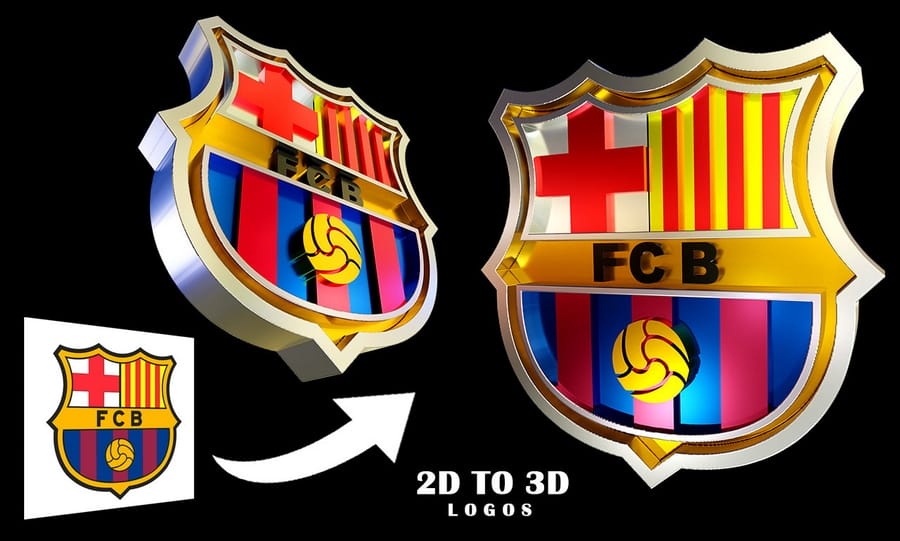 EXPERIENCE:
I have been designing and making animations professionally for over 5 years now, and I have worked with over 1500+ happy customers over the world.
I am the right person for your project.
Your satisfaction is my priority
REQUIREMENT:
Your 2D Logo in one of those Formats (JPEG, PNG, PSD, AI,SVG,EPS). If you do not have a logo at all, I'll make one for you(extra cost)
The dimensions you want your Logo to fit in (Height, Width and Thickness).
Quick Service Overview :
2D logo to 3D logo model
3D Printing ready models
Realistic Rendered Image
3D Printing models
I will do the deliver in :JPG, PNG, PDF, PSD format beside to the Source file: STL, FBX, OBJ, etc