A year and a half after the launch of their first high-end wireless earbuds, the OnePlus Buds Pro, the Chinese brand has unveiled a new pair of premium true wireless earbuds: the OnePlus Buds Pro 2.
On paper, these earbuds boast enticing features, such as a dual transducer system, multipoint Bluetooth, spatial audio mode, and a design just as attractive as the first generation. After more than a week of use, here's our complete review of the OnePlus Buds Pro 2.
Technical Specifications
| Item | OnePlus Buds Pro 2 |
| --- | --- |
| Type | Wireless earbuds |
| Removable battery | No |
| Microphone | Yes |
| Active noise cancellation | 1 |
| Battery life | 39 hours |
| Material | Plastic |
| Weight | 9.8 g |
| Price | $179 |
Design
OnePlus already offers several ranges of wireless earbuds with different looks – OnePlus Nord Buds, OnePlus Buds Z2, OnePlus Buds Z, or OnePlus Buds. The brand has been consistent within a single range. The OnePlus Buds Pro 2 closely resembles the first OnePlus Buds Pro, much like the Buds Z2 resembles the Buds Z.
The earbuds feature an in-ear design with stems pointing towards the user's mouth. A unique feature of OnePlus's Buds Pro range is the two-tone design. The earbuds have glossy plastic stems, while the top of the OnePlus Buds Pro is matte plastic – available in black or green.
This design choice helps the wireless earbuds stand out in an increasingly crowded market. Apart from this separation, there are two microphone grilles on each earbud, one facing outward and the other inward.
The OnePlus Buds Pro is comfortable to wear, with the stem design ensuring a secure fit in the ear. The earbuds are lightweight, weighing just 4.9 grams each. Their in-ear design provides good passive isolation.
OnePlus also includes three pairs of silicone tips. It is highly recommended to try different sizes for optimal comfort, reducing sound leakage for passive isolation, and ensuring bass frequencies don't escape.
The OnePlus Buds Pro 2 Case
The charging case also follows a similar design to the first version. The compact case measures 60 x 49 x 24 mm, almost identical to the first version. It easily fits in a purse, jacket pocket, jeans pocket, or even a watch pocket.
The case is also IPX4 certified, making it splash and rain resistant, a rarity for true wireless earbuds cases.
OnePlus opts for simplicity with buttons and connectors. There's a single RGB LED on the front indicating the case's charge level, a USB-C port on the back, and a pairing button inside the case. The OnePlus Buds Pro 2 case also supports Qi wireless charging.
Water Resistance and Sports Use of the OnePlus Buds Pro 2
While the case is IPX4 certified, the OnePlus Buds Pro 2 earbuds themselves are IP55 certified. They are resistant to splashes from all directions, rain, sweat, and dust.
The earbuds also stay securely in the ears, even during movement. I had the opportunity to run with the OnePlus Buds Pro 2 for two one-hour sessions, and the experience was comfortable enough not to bother me. I didn't feel like they were trying to slip out.
Using and Pairing
The OnePlus Buds Pro 2 are compatible with Google's Fast Pair protocol. Upon first opening the case, or simply by holding down the pairing button inside the case, a small pop-up will appear on your Android smartphone's screen, inviting you to connect the earbuds. If you plan to use the earbuds with another device, you'll need to go to the Bluetooth settings on your PC, tablet, or smartphone.
OnePlus Buds Pro 2 Touch Controls
As mentioned earlier, the OnePlus Buds Pro 2 have touch-sensitive surfaces. These are located on the glossy part of the earbud stems. Similar to some competing models, such as the AirPods, the earbuds can be controlled not by simple presses, but with a pinching system.
By default, these controls are:
Single pinch: play/pause
Double pinch: next track
Triple pinch: previous track
Long pinch: noise reduction
By default, the same controls apply regardless of which earbud is pinched, left or right. In its HeyMelody app, OnePlus allows for more precise control customization. Although a single pinch is always for playback, double or triple pinch on either side can be assigned to track changes, voice assistant, or game mode for reduced latency.
The long press is reserved for noise reduction, with the option to choose between modes: active noise reduction, passive mode, or transparent mode.
Unfortunately, the earbuds cannot be used to directly control volume. You'll need to use your smartphone's buttons for that.
The HeyMelody App
As always with OnePlus earbuds, the Buds Pro 2 can be controlled natively from the Bluetooth settings on a OnePlus smartphone, but it's also possible to use the HeyMelody app from Oppo and OnePlus if you plan to use them with a smartphone from another manufacturer. This choice ensures that the earbuds are not limited to OnePlus product users, which is commendable.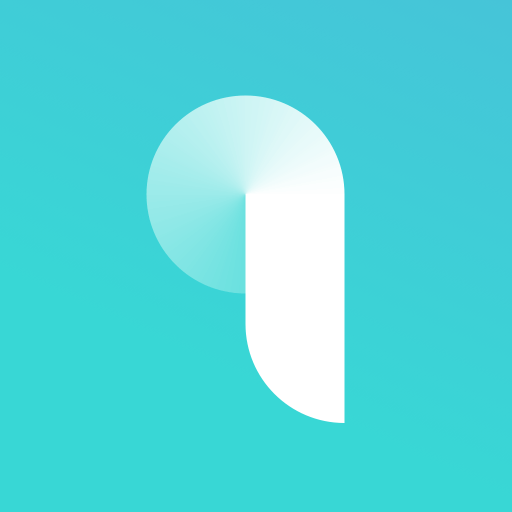 From the HeyMelody app, you can access everything you'd expect from a companion app for connected earbuds. The app displays the battery level of the earbuds (in 10% increments) and even the case if they're stored inside. You can also customize touch controls, as mentioned earlier, and switch between noise reduction modes, which we'll discuss later.
The HeyMelody app provides access to a few EQ presets, a hearing test during which the app plays various frequencies on the left and right sides, asking at what volume you can no longer hear them to match the Buds Pro 2's sound signature to your listening profile. Of course, you can also update the earbuds' firmware, enable game mode for reduced Bluetooth latency, and perform an earbud fit test.
More uniquely, the Zen Mode Air feature allows you to play soothing sounds in the earbuds to help you focus or relax. Five options are available: warm sunrise, Iceland, camping night, summer coastline, and meditation.
If you use the OnePlus Buds Pro 2 with a smartphone from the same manufacturer, you will still have access to an additional feature, namely spatial audio with head-tracking. I had the opportunity to test this feature with the Google Pixel 6 Pro—since OnePlus uses Google's technology here—as well as with the OnePlus 11.
On the Pixel 6 Pro, the result is quite convincing, but it should be noted that spatial audio only works on a few compatible apps, such as YouTube, Netflix, Google TV, and HBO Max. Moreover, you will need to listen to movies, TV shows, or videos encoded in a surround format—Dolby Atmos or Dolby Surround—to enjoy the spatial audio effect, as the earbuds do not offer virtualization from a stereo track.
Unfortunately, music services compatible with Dolby Atmos or Sony 360 Reality Audio—Tidal, Apple Music, Amazon Music—do not work with the earbuds' spatial audio.
OnePlus Buds Pro 2 settings on the OnePlus 11
On a OnePlus smartphone—like the OnePlus 11—spatial audio compatibility is detected regardless of the app used. However, head-tracking, if activated while listening to a Dolby Atmos file on Tidal, for example, does not make any difference compared to traditional spatial audio.
On the other hand, using a Dolby Atmos compatible video app—like YouTube or Netflix—will provide a similar rendering to that of the AirPods' spatial audio. It's a bit gimmicky, but still a nice touch.
OnePlus also mentions activity and posture tracking through the sensors integrated into the Buds Pro 2. However, this feature is not available at launch and will only arrive later in 2023.
Bluetooth connectivity of the OnePlus Buds Pro 2
The OnePlus Buds Pro 2 are compatible with both Bluetooth 5.3 and Bluetooth LE Audio. Unfortunately, despite their up-to-date connectivity, the earbuds sometimes struggle to maintain signal stability. On several occasions, connected to a Vivo X80 Pro in SBC, the earbuds lost connection for one to two seconds. This issue occurred several times while running with the earbuds and the smartphone in an armband or pocket.
However, the earbuds are compatible with Bluetooth multipoint and can be connected simultaneously to two devices. Although this feature has been available for several years from competing manufacturers—such as Jabra—we appreciate that it's becoming more widespread among other brands.
By activating the "dual connection" mode on the Heymelody app, you can connect the Buds Pro 2 not only to your smartphone but also to a second device, like a computer. As a result, you can easily participate in a video meeting on your PC and answer a call on the fly from your phone while keeping the earbuds in your ears.
Regarding Bluetooth latency, I measured, from a Google Pixel 6 Pro, a latency of 219 ms using the AAC codec, and 222 ms using the SBC codec. Although OnePlus advertises an "ultra-low latency" mode—activated via the "game mode" in the app—I only measured a latency of 220 ms, with no difference from the default mode. The same applies to the OnePlus 11, with a latency of around 200 ms.
Noise Reduction
Like the first generation, the OnePlus Buds Pro 2 are equipped with multiple microphones to provide active noise reduction of ambient sounds. According to the Chinese manufacturer, the earbuds can reduce sounds up to -48 dB. However, as is often the case with such data, OnePlus does not disclose the full range of reduced frequencies, only the strongest noise reduction observed in a controlled environment.
Within its app—or Bluetooth settings for a OnePlus smartphone—you can adjust the level of active noise reduction between four modes: intelligent, max, moderate, and soft.
Logically, the intelligent mode allows you to switch between the other three modes depending on the surrounding noise. However, even with the max mode, which is supposed to be the most effective for reducing noise, the result struggles to impress.
In practice, the OnePlus Buds Pro 2 successfully reduce dull, constant sounds, such as fan noise or distant traffic hum. However, the earbuds struggle more with occasional sounds and mid-frequencies, like human voices. They will not sufficiently reduce the sounds of conversations in a noisy open space. It's decent, but far from the level offered by leading competitors like Sony WF-1000XM4, Bose QC Earbuds II, or Apple AirPods Pro 2.
OnePlus also offers a "customized noise cancellation" mode, which plays some sounds in your ears to analyze the shape of your ear canal. However, I must admit that even after performing this operation, I did not notice any significant difference.
Transparency Mode
Noise reduction also implies a transparency mode. Of course, this feature is also offered by the Buds Pro 2. However, unlike some competing models, there are no additional filters or functions. No adaptive mode to reduce higher sounds—like Bose and Apple models—nor a function to emphasize mids and human voices.
The transparency mode of the OnePlus Buds Pro 2 is still quite convincing, allowing you to hear better than with passive isolation, particularly by increasing the volume of high and low frequencies. Although the rendering is slightly muffled, it is more than adequate for a quick conversation at the office or to ensure you don't miss a vocal announcement at a train station.
Audio
The OnePlus Buds Pro 2 each have two dynamic transducers designed in partnership with the Danish speaker brand Dynaudio. There is a primary transducer for low frequencies, 11 mm in diameter, and a secondary transducer responsible for transmitting treble, 6 mm in diameter.
This dual transducer technology is increasingly common in wireless earbuds, as it's also found in the Honor Earbuds 3 Pro, Huawei FreeBuds Pro 2, and Samsung Galaxy Buds 2 Pro. In theory, it offers significant benefits, providing more detail in each frequency range since there are transducers dedicated to specific sound frequencies.
The OnePlus earbuds are also compatible with AAC and SBC codecs, as well as the LHDC 4.0 codec. As such, the OnePlus Buds Pro 2 are Hi-Res Audio Wireless certified, as they can generate frequencies from 10 to 40,000 Hz. However, keep in mind that not all smartphones are compatible with the LHDC codec; to take advantage of it, you will need a Xiaomi, OnePlus, Oppo, or Huawei smartphone.
To test the sound quality of the OnePlus Buds Pro 2, I connected them to an Oppo Reno 8 Pro using the LHDC 4.0 codec. I then listened to tracks on Spotify at the "very high" quality, meaning ogg vorbis at 320 kbps, and on Tidal Hi-Fi at 24 bits and 192 kHz.
Right off the bat, the OnePlus Buds Pro 2 impress with their good sound dynamics, focusing on low frequencies for depth and mid-range frequencies for clear vocals. For instance, when listening to Billie Eilish's "Bad Guy," the earbuds effectively reproduce the percussion and the singer's voice while enveloping it in a slightly subdued but noticeable bass layer.
The result is a sound that doesn't neglect any frequency range, as seen in the frequency response curve below. This is logical, considering the earbuds' dual transducer system. While the upper mid-range and treble frequencies are slightly recessed between 4000 and 1000 Hz, there's a small boost around 13,000 to 20,000 Hz, which effectively enhances clarity and precision in the higher spectrum.
Furthermore, although the peak around 2000 Hz might potentially cause listening fatigue since the human ear is sensitive to this frequency range, that is not the case. Thanks to the W-shaped signature and emphasis on bass frequencies, the OnePlus Buds Pro 2 provide a comfortable sound that remains pleasant even in the long run.
If this sound signature isn't to your taste, OnePlus offers alternatives. In addition to the default equalizer, called "balanced," the HeyMelody app lets you choose between "vivid" (enhanced treble), "serenade" (enhanced mid-range), and "bass" (enhanced low-end) presets.
The app also allows you to create your own equalizer with six adjustable bands (62, 250, 1000, 4000, 8000, and 16,000 Hz) ranging from -6 to +6 dB. OnePlus collaborated with composer Hans Zimmer (Interstellar, Gladiator, Dune, The Dark Knight) on a "Soundscape" equalization profile, but I couldn't test it as it wasn't available before the earbuds' release.
As mentioned earlier, the earbuds are compatible with spatial audio in two ways. If you're using a OnePlus or Google smartphone compatible with Google's spatial audio, you can enjoy Dolby Atmos on supported video apps, providing a more immersive experience with enhanced sound positioning.
With a OnePlus smartphone, you'll also have access to spatial audio on any app and the option to enable head-tracking. However, unlike Apple's AirPods Pro 2, the soundstage remains fixed instead of instruments and vocals constantly centering themselves.
The effect is less striking but still effective, particularly for streaming audio apps.
Microphone
Each of the two earbuds is equipped with three microphones. Of course, they are utilized for active noise reduction and transparency mode, but they also help capture your voice and reduce noise pollution during voice calls.
Specifically, during voice calls, the OnePlus Buds Pro 2 effectively capture the user's voice without much distortion, even in challenging acoustic conditions. On a busy boulevard, my conversation partner could understand everything I had to say, and although my voice quality wasn't optimal and it would have been difficult to maintain for 30 minutes, it was quite acceptable for wireless earbuds.
However, it's worth noting that the microphones can be sensitive to wind gusts, which may be transmitted to your conversation partner. As the earbuds reduce low external noises, they may also emphasize high-pitched sounds, resulting in a sibilant voice. In a quieter environment, the Buds Pro 2 perform well, although voice compression remains noticeable.
Battery Life
To ensure the battery life of its Buds Pro 2, OnePlus has integrated a 60 mAh battery into each earbud and a 520 mAh accumulator in the case. According to the manufacturer, this provides up to 6 hours of battery life with noise reduction mode enabled (25 hours with the case) and 9 hours without noise reduction (39 hours with the case).
In my experience, by playing a playlist with noise reduction enabled and at 60% volume, I measured a battery life of around 4 hours and 37 minutes on the left earbud and 6 hours and 17 minutes on the right earbud. I don't have an explanation for this significant difference, as the test was initiated with both earbuds at 100%.
For recharging, once in their case, the OnePlus Buds Pro 2 recover 60% of their battery in just 10 minutes. However, a full charge takes 1 hour and 24 minutes. The last few battery points are the slowest to recover, and in 32 minutes, both earbuds had regained 90% of their battery life.
The OnePlus Buds Pro 2 case can be recharged using a USB-C cable – OnePlus provides a short USB-A to USB-C cable – or a compatible Qi wireless charging pad.
Price and Release Date
The OnePlus Buds Pro 2 are already available in two colors: black or green. They are priced at $179 on Amazon.
Our Opinion
Design
The OnePlus Buds Pro 2 are comfortable earbuds that won't bother you in daily use, with a compact case and IP55 water resistance.
Software
The HeyMelody app – or Bluetooth settings on a OnePlus smartphone – enhances the user experience. Volume control on the earbuds is notably lacking, and some features are limited to the brand's smartphones. Bluetooth multipoint support is appreciated.
Battery Life
As with all dual-driver earbuds, the OnePlus Buds Pro 2 have a relatively short battery life of around 4 to 5 hours with active noise reduction. Fortunately, they recharge quickly, and the case is Qi-compatible.
Audio
The OnePlus Buds Pro 2 offer warm, customizable sound in the HeyMelody app with an equalizer. The two drivers provide good definition in both bass and treble.
Noise Reduction
Along with battery life, active noise reduction is unfortunately one of the weaker aspects of the OnePlus Buds Pro 2. While it's sufficient for reducing constant background noise, it struggles compared to Apple, Bose, or Sony earbuds when it comes to eliminating more sporadic noises or human voices.
Editor's Verdict
With the OnePlus Buds Pro 2, the manufacturer offers earbuds with excellent audio quality, Bluetooth multipoint compatibility, numerous features, and a comfortable fit, even during sports use.
Some drawbacks include the relatively short battery life compared to competitors, average noise reduction, and certain features exclusive to the brand's smartphones. However, OnePlus makes a strong impression in audio quality thanks to the dual-driver system, delivering a punchy, detailed, and customizable sound.
That said, in the nearly $200 earbuds segment, competition is fierce. Although the OnePlus Buds Pro 2 are good earbuds, their noise reduction and battery life fall short compared to rival models.
OnePlus Buds Pro 2 Pros
Excellent sound quality
Decent call quality
Comfortable fit
Bluetooth multipoint
OnePlus Buds Pro 2 Cons
Short battery life
Average active noise reduction
Features limited to OnePlus smartphones
No volume control management