Microsoft Office, consisting of programs such as Word, Excel, and PowerPoint, remains a widely used and respected software for creating text documents, spreadsheets, and presentations.
While we are accustomed to working with these programs on our computers, it can be more challenging to open and edit Microsoft Office files on a smartphone. However, there are multiple options available for both Android and Apple iPhone users to easily access and edit these files on the go.
Open Microsoft Documents on Android Phone
Opening Microsoft Word, Excel, and PowerPoint documents on an Android phone is made easy with native support for these types of files built into the Android operating system. Whether you need to open a .doc, .xls, or .ppt file, Google's corresponding app, such as Google Docs, Sheets, and Slides, can be used to open them directly on your phone. However, this may require downloading multiple apps.
Additionally, there are several third-party apps available on the Google Play Store that can help you open and edit Microsoft Office files on your Android phone without difficulty. Two particularly user-friendly options are:
Use the Document Viewer
The Document Viewer is an app that allows you to easily view and read almost any file stored on your phone, including Microsoft Office files, with support for over 10 different document file formats. This app can be used both online and offline, and once downloaded, it requires permission to access the storage of your device.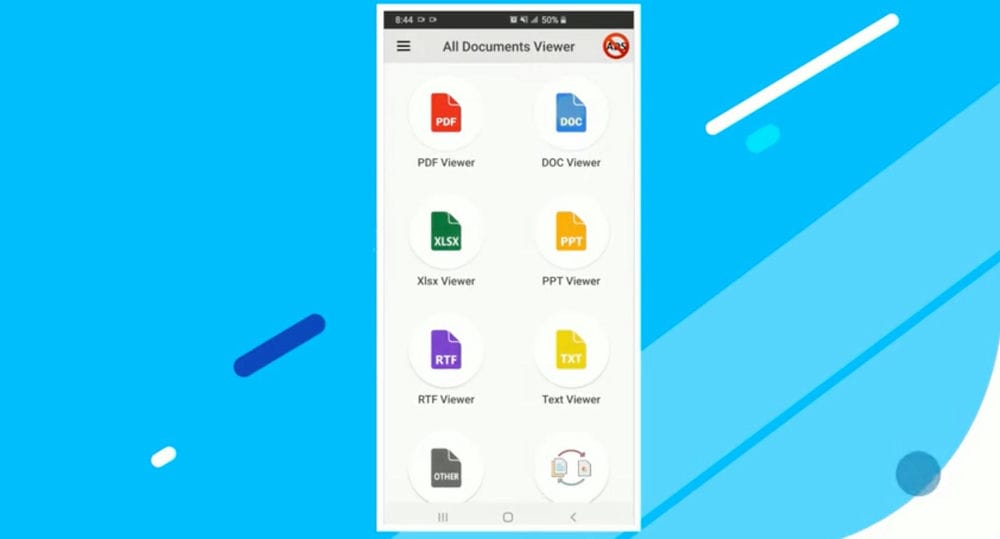 To use the Document Viewer to open Microsoft Office files on your phone, you can follow these simple steps:
Locate the desired document using your phone's File Manager.
Open the document using the Document Viewer app that you have previously installed.
Allow the necessary permissions for the app to access the file.
You can now view your document with ease and edit it if the app allows.
Official Microsoft Office App
While a third-party document viewer app can open and display your files on Android, it may not provide all the editing options that you need. To get access to full editing capabilities, it may be best to download the official Microsoft Office app for Android. This app, although different from the PC version, provides a reliable way to access and edit Microsoft Office files on your android phone, without needing a full-fledged software.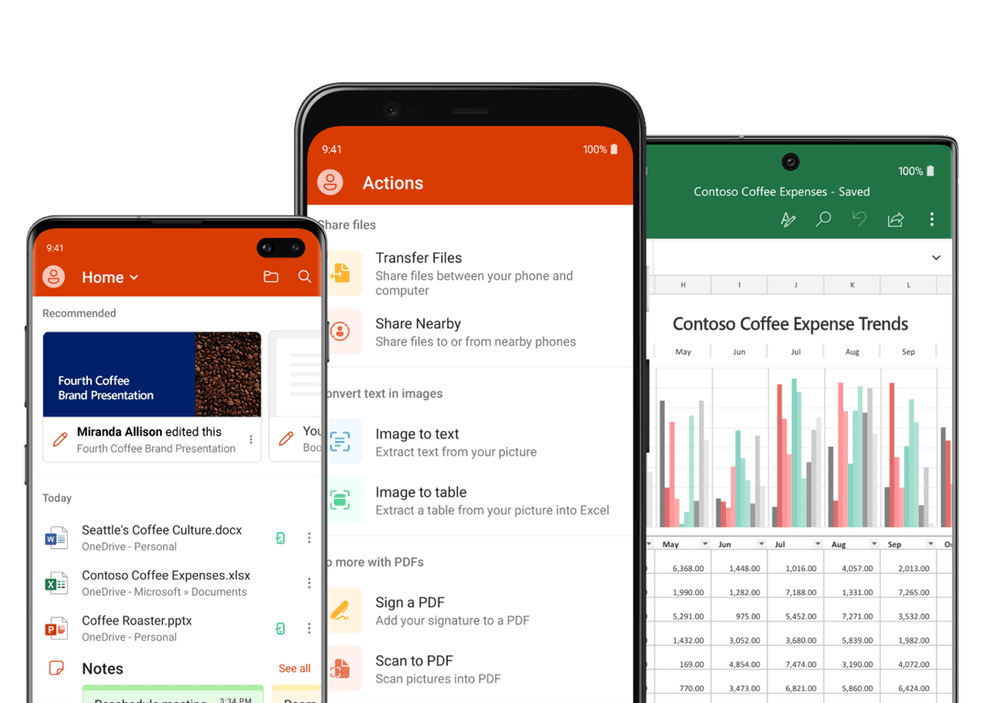 Alternatively, you can also download individual apps like Microsoft word, Excel or PowerPoint, each of which is specifically designed to open, edit and create documents of their corresponding type. But keep in mind, this is a different approach than having a all-in-one app as like Microsoft Office app, that covers all your needs in one place.



Opening Microsoft Office files on an android phone with the official Microsoft Office app is similar to the process described earlier. To open a document, you can simply locate it in your phone's storage, click on it and choose one of the apps (Word, Excel or PowerPoint) to open it. These apps provide easy access to store and edit documents on your android device, with more editing options than basic document viewer apps, but with fewer features than their desktop versions.
Open Microsoft Documents on iPhone
Opening Microsoft documents on an iPhone is similar to the process for android phones, as you will need to use a series of apps to open Office documents on the iPhone.
Microsoft Apps iOS
To start, you will need to download the Microsoft Office apps (Word, Excel, PowerPoint) for iOS.
First of all, download the Microsoft applications for iOS:



Once you have the apps installed, you can access your documents by opening the app and navigating to the folder icon at the bottom of the screen
Then the Files app, and finally browsing to the document you wish to open.
In order to open the documents you will have to sign in to your Office 365 account, unlike android which do not require sign in. And If you have any issues with opening a document, whether it's a Word .doc file or an Excel .xls file, you can try using a different app or alternative as there are many alternatives on both iOS and Android that allow you to open these types of documents.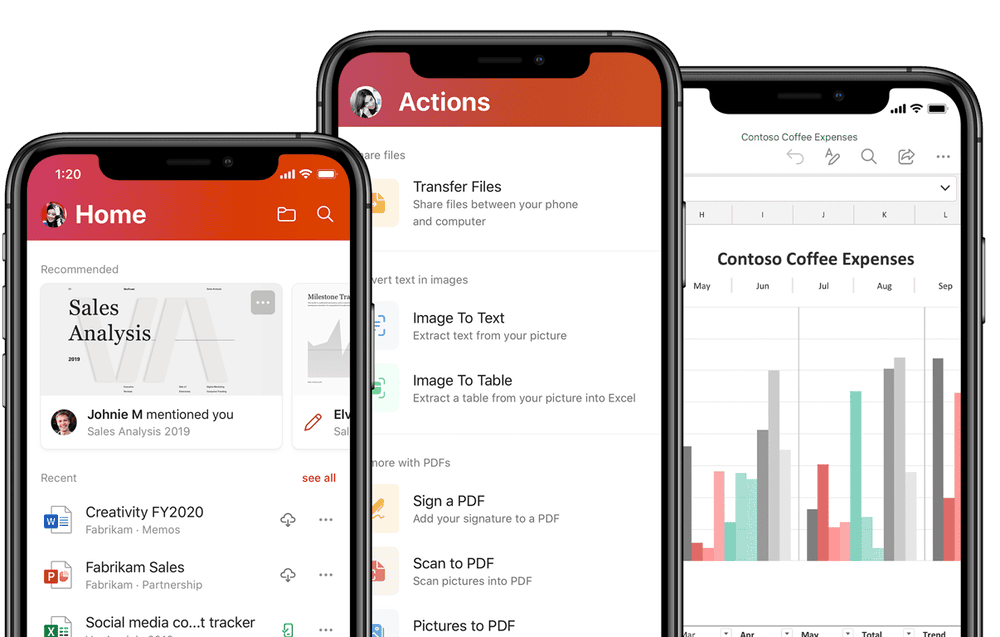 WPS Office App iOS
WPS Office is a great alternative to consider when you are unable to open Microsoft Office or Google Docs files on your phone. This office suite includes apps to view, edit and create documents, spreadsheets and PDFs, making it a versatile option for handling your office files.

If you are facing compatibility issues, it might be that your phone software or the apps is outdated, first thing you should check, if there's any update in the google play store or app store for the app you are using. Additionally, Updating the phone's operating system from the system settings, can also help solving the problem.
However, in some cases, apps may fail due to unknown problems, then you can try restoring the apps from the phone settings or by closing the app completely on the iPhone. For android, you can follow these steps:
Go to settings
Select Applications
Enter Google Docs or the Microsoft Office app
Select Storage options
Click on Clear cache and Clear data
Finally, try signing in to the Office app again.