When it comes to smartphones, updates are an essential aspect to consider. Over time, older devices may no longer receive updates from the manufacturer. While some brands may only offer updates for a few years, Apple is known for providing longer update support for its iPhone devices.
It's important to know how long a particular iPhone model will continue to receive updates.
While there isn't an exact science for determining the lifespan of an iPhone, we can make an educated guess by looking at the models that Apple has removed from its update list over the years. By monitoring update support for previous iPhone models, we can estimate the update lifetime for current models.
iOS 16 Compatibility: Which iPhones have it?
Determining the lifespan of an iPhone can be tricky, but one way to get a rough estimate is to look at which models are compatible with the latest versions of iOS. In this case, iOS 16 which was release in September 2022.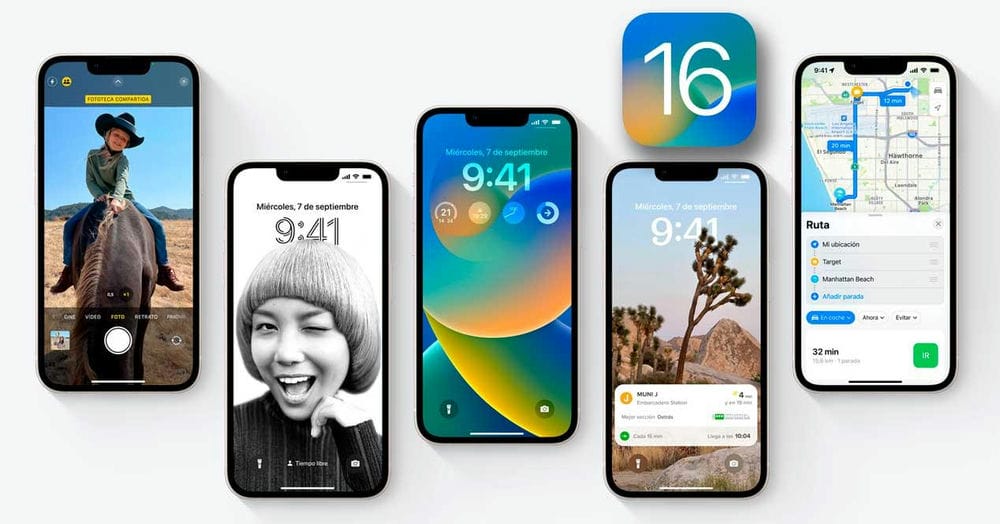 The following iPhone models are compatible with iOS 16:
iPhone 8
iPhone 8 Plus
iPhone X
iPhone XR
iPhone XS
iPhone XS Max
iPhone 11
iPhone 11 Pro
iPhone 11 Pro Max
iPhone SE (2nd generation)
iPhone 12
iPhone 12 mini
iPhone 12 Pro
iPhone 12 Pro Max
iPhone 13
iPhone 13 mini
iPhone 13 Pro
iPhone 13 Pro Max
iPhone SE (3rd generation)
By comparing the list of compatible devices for iOS 16 to previous versions of iOS, we can get an idea of how long certain iPhone models are supported for updates. For example, the iPhone 6, iPhone 7 and the first generation SE models were previously compatible with iOS updates, but are now no longer supported.
This can give us a general idea of how long an updated iPhone can be expected to last.
Lifespan of iPhone Updates: How long can I expect?
When it comes to determining the lifespan of an iPhone, the amount of time it will receive updates is an important consideration. In the past, iPhones typically received updates for 3-4 years.
This has been increasing over time and now, the average lifespan of an iPhone with updated support is approximately 6 years. This means you can expect your iPhone to remain updated for a significant amount of time.
It's worth noting that the lifespan of an iPhone can vary depending on the specific model. For example, the iPhone 6, which was one of Apple's best-selling devices and known for its performance, has lasted longer than expected. However, the average lifespan for an iPhone is around 7 years.
For example, the iPhone 8 and its variants, which were released in 2016 and 2017, will likely stop receiving updates next year with the release of the next iOS.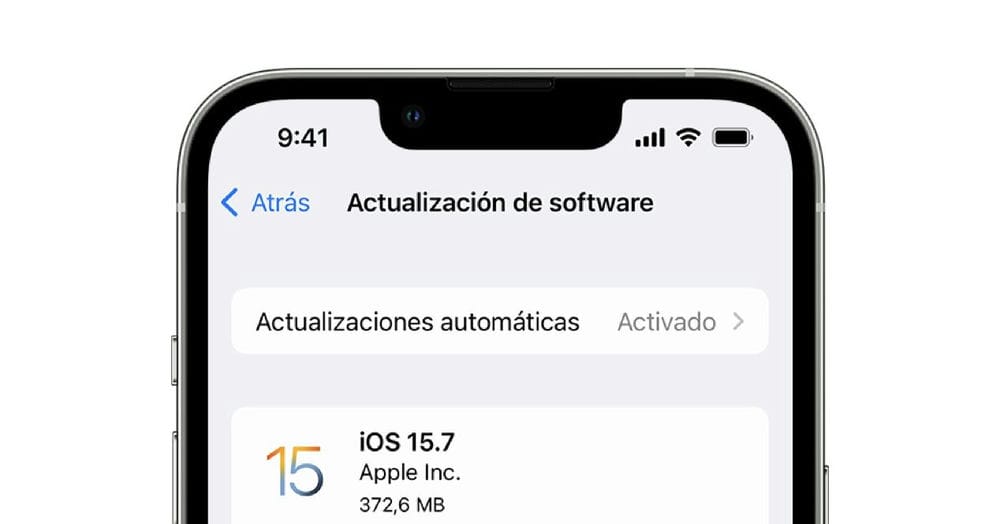 We share a table that makes it easy to check the number of updates that each iPhone has left:
| Series | Minimum update | Possible update | Remaining versions |
| --- | --- | --- | --- |
| iPhone 8 | iOS 16 | iOS 17 | 0 or 1 |
| iPhone X | iOS 17 | iOS 18 | 1 or 2 |
| iPhone XR | iOS 18 | iOS 19 | 2 or 3 |
| iPhone XS | iOS 18 | iOS 19 | 2 or 3 |
| iPhone 11 | iOS 19 | iOS 20 | 3 or 4 |
| iPhone 12 | iOS 20 | iOS 21 | 4 or 5 |
| iPhone 13 | iOS 21 | iOS 22 | 5 or 6 |
| iPhone 14 | iOS 22 | iOS 23 | 6 or 7 |
When considering the lifespan of an iPhone and the decision to update or not, it is important to remember that the performance of the device is a determining factor. While updates can bring improvements and new features to the device, they can also have negative impacts on the device's battery and other components.
It is common for early versions of updates to have stability issues, it may be wise to wait for an updated version of the update before installing it. Additionally, lack of storage on the device can be a hindrance to updating, thus clearing some storage can help in updating without any problems. It's always important to weigh the benefits of an update against the potential negative effects on the device's performance.
Consequences of No Further iPhone Updates
When your iPhone is no longer able to receive updates, it's an indication that the device is several years old. This means that it is no longer supported at the software level by Apple. It raises the question of what to do with the phone now.
One of the main factors to consider when deciding what to do with an old iPhone is the cost of a new device and the value you place on having the latest software features. While the device will still be supervised by Apple, without updates, it will not have the necessary support to maintain optimal performance.
You will lose access to certain features that improve the user experience. If your budget allows, the best option is to upgrade to a new iPhone.
If you choose to keep your current iPhone, it's important to note that this doesn't mean that your device will never receive updates again. Apple will not release new updates for the latest operating system, but it will still release updates for the version of the operating system currently installed on your device.
For example, if you're currently running iOS 16, you will continue to receive updates to this version, although they may be less frequent than for newer versions of the operating system. These updates may not introduce new features, but they will help ensure that your device remains secure and continue to fix any issues that may arise.