This review compares NitroPack and Swift Performance based on our own experience and data. We have fact-checked the information to provide a helpful and easy-to-read comparison of these two plugins.
Swift Performance Plugin
Swift Performance is a WordPress plugin designed to improve the performance of websites by providing a range of features such as caching, minification, lazy loading, and optimization of images and CSS/JavaScript files. It is easy to use and can be configured through a simple setup wizard.
Swift Performance is available in both a free and Pro version, with the Pro version offering additional features such as database optimization and extended CDN support. The standout features of Swift Performance include the setup wizard, image optimization, and database optimization. The plugin also allows for scheduling of database optimization and customization of image quality within the image optimizer.
With Swift Performance, it is possible to remove the need for additional plugins such as WP-Optimize and WP-Smush
Swift Performance Features:
Minify CSS and JavaScript
Javascript optimization with async execute solution
Database optimization in the Pro version
Image optimization during upload and conversion to WebP format
Automatic critical CSS detection and generation
Lazy loading for images, iframes, and videos
Advanced browser cache options
Cache preloading for improved performance
Plugin organizer for disabling unnecessary plugins on certain pages
Google Analytics bypass for reduced server load
Whitelabel option for branding purposes
Extended CDN support
GZIP compression for further reduced file sizes
Mobile support
Multisite compatibility
Remote cronjobs for scheduled tasks
WooCommerce support
WPML support
Swift Performance Pricing: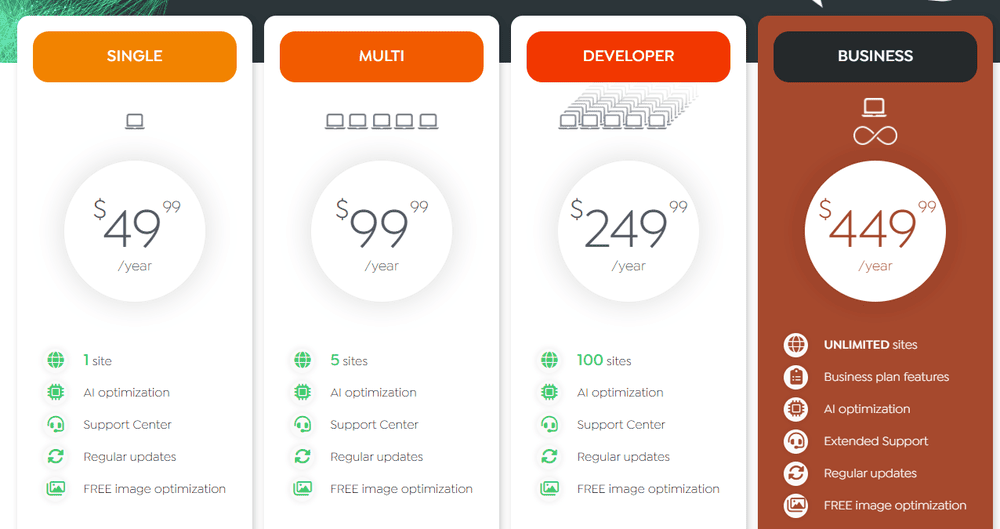 NitroPack Plugin
NitroPack is a powerful plugin for WordPress that helps improve the performance and speed of your website. It does this by optimizing various aspects of your site, such as your images, HTML, CSS, and JavaScript. NitroPack can also enable browser caching and help with SEO by generating sitemaps and optimizing page loading times. It is user-friendly and can be easily configured through the WordPress dashboard.
NitroPack is an excellent time saver, especially for those looking to pass the Core Web Vitals test with minimal effort. However, NitroPack can be costly and has received negative reviews for its customer support. Consider reading a NitroPack review to determine if it is the right choice for you.
NitroPack is a reliable tool for optimizing and improving the overall performance of your WordPress website.
NitroPack Features:
Performance optimization
Caching and cache warming
Image optimization, including quality and DOM resources
HTML optimization, including minification of JSON and integration with OptinMonster
Javascript optimization, including exclusion of specific files and integration with Gravity Forms
CSS optimization, including exclusion of specific files and optimization of inline styles
HTTP/2 Push
Automatic Preloading
GZIP compression
Cloudflare integration
Integration with Google Analytics and Google Tag Manager
Manual optimization mode
Advanced settings for further customization.
NitroPack Pricing: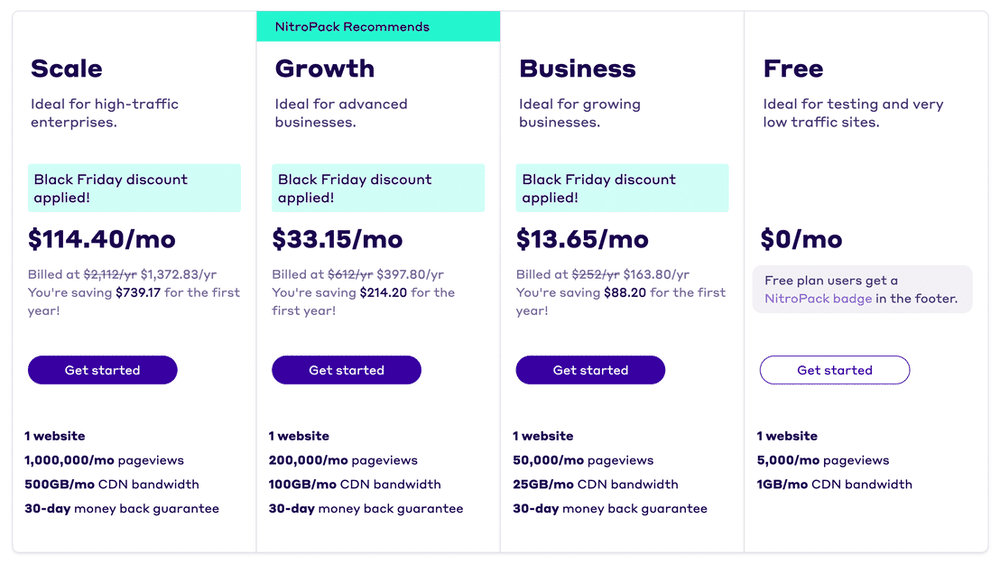 Swift Performance VS. NitroPack: Which Plugin is Better?
After trying both NitroPack and Swift Performance, I found NitroPack to be the superior plugin in terms of results based on Web Core Vitals Scores. Additionally, the support for NitroPack was much faster and more helpful. Overall, NitroPack outperformed Swift Performance in my experience.