On paper, the Xiaomi Redmi Buds 4 Pro have plenty of arguments to seduce customers. A claimed battery life of nine hours, dual transducers, LDAC compatibility, multipoint Bluetooth, active noise cancellation… all for a price of less than a hundred USD. But the spec sheet doesn't tell the whole story, and to find out how good Xiaomi's wireless earbuds really are, here's our complete test.
Technical Specifications
| Model | Xiaomi Redmi Buds 4 Pro |
| --- | --- |
| Earbud input parameters | 5.25V ⎓ 160mA MAX (single earbud) |
| Charging case input parameters | 5V ⎓ 0.5A MAX |
| Charging port | Type-C |
| Wireless connection | Bluetooth® 5.3 |
| Bluetooth protocols | Bluetooth® Low Energy / HFP / A2DP / AVRCP |
| Operating distance | 10m (open space free of obstacles) |
| Speaker impedance | 24Ω |
Design
For its earbuds, Xiaomi offers a relatively classic design with earbuds that have stems and in-ear tips. This design choice has been tested over the years and ensures a secure fit when the earbuds are in the ear.
The Redmi Buds 4 Pro, however, stand out with a few original features. This includes the touch-sensitive surface, covered with a plastic band that imitates metal to accentuate the stem's line. Note, however, that the earbuds offer a fairly basic plastic that doesn't particularly exude quality or solidity. Given their price of 100 USD, we don't expect the highest quality plastic, but Xiaomi could have done a little better. This feeling is reinforced by the matte finish of the black version of the earbuds I had the opportunity to test – they also exist in white.
Once in the ear, the earbuds are comfortable and provide a good fit. I wore them for several consecutive hours without feeling any pressure against the cartilage of my ear or, at least, without it bothering me too much. This is helped by their weight of only 5 grams on the scale.
It's also worth noting that Xiaomi provides its earbuds with three pairs of ear tips, ensuring you'll find the right fit for your ears.
The Xiaomi Redmi Buds 4 Pro charging case
Like all wireless earbuds, the Redmi Buds 4 Pro come with a charging case. It's particularly compact, measuring 49 x 60 x 23 mm. This is a good thing because it will fit easily in a jean pocket, including the front pocket, and, even more so, in a jacket pocket or purse.
In terms of design, the Redmi Buds 4 Pro case is not particularly original and offers a classic pebble-shaped design with a rounded shape. There is only one LED on the front to indicate the earbuds' charging level or pairing status. On the bottom, there is a USB-C port. Finally, next to the port, Xiaomi has integrated a pairing button. In short, it's all very classic. It's a shame there isn't a second LED to differentiate between the earbuds' battery life and that of the case.
Water resistance and sport use of the Xiaomi Redmi Buds 4 Pro
The Xiaomi Redmi Buds 4 Pro are IP54 certified, meaning they are not only resistant to dust but also splashes and can be used in the rain or in a sports environment with sweat.
In practice, I had the opportunity to go on two running outings with the earbuds and did not experience any discomfort. The earbuds stayed in place well, and I didn't feel like they were trying to escape from my ears.
Use and Application
The Redmi Buds 4 Pro only offer a quick pairing function when you connect them to a Xiaomi smartphone equipped with the MIUI system. Don't panic! If you have a phone from another brand or want to connect them to a PC, you can still press the button on the case to put the earbuds in pairing mode, then select them in the Bluetooth settings of your device. However, a simpler solution, such as Google Fast Pair or Microsoft Swift Pair, would have been appreciated.
The touch controls of the Xiaomi Redmi Buds 4 Pro
As mentioned above, the Xiaomi Redmi Buds 4 Pro are equipped with touch-sensitive surfaces on the stems. By default, several controls are available with these surfaces:
Double tap: play/pause
Triple tap: next track
Long press: noise reduction
Right from the start, we have identical controls, regardless of which earbud we interact with.
However, the Xiaomi Earbuds app allows you to customize and extend these controls by differentiating them on the left and right. You can choose to assign the backward skip to triple tap on the left or the voice assistant to long press on the left or right. It's also possible to adjust the volume by tapping three times on the left or right. However, this will replace the track change control.
This can then be assigned to double tap on the left or right but will replace the play/pause control this time. In short, with six possible controls – and the inability to assign volume control to long press – it's impossible to take advantage of all the settings. Nevertheless, we appreciate the customization options offered.
The Xiaomi Earbuds app
We've already mentioned it, but it's worth noting again: Xiaomi finally offers a control app for its wireless earbuds. Previously only available in the Chinese market, Xiaomi Earbuds will allow you to control the brand's wireless earbuds more comprehensively – without having to use Mi Buds M8 developed by a third-party developer.
This is particularly noteworthy because until now, only Xiaomi smartphone owners could enjoy full control of their earbuds by going through the Bluetooth settings of their smartphone. Now, Xiaomi can offer its earbuds to all smartphone owners, not just those who are already customers.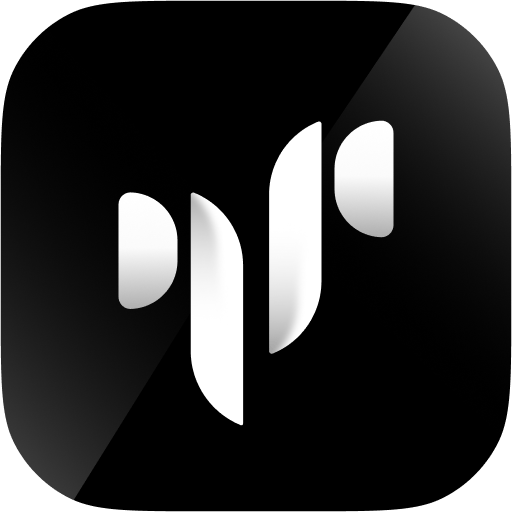 Within the Xiaomi Earbuds app, users will be able to switch between noise reduction mode, passive mode, or transparent mode. They can also customize the touch controls, as we saw earlier, and update the firmware of their earbuds.
In addition to these relatively standard functions – such as the ability to see the battery level in each earbud – the app will also allow you to ring the earbuds to easily locate them, activate or deactivate in-ear detection (to pause the music when they are removed), perform a fit test to ensure that you have the right size ear tips for the best passive isolation and, logically, the best possible active noise reduction.
Note that the Xiaomi Earbuds app will also allow you to enable dual Bluetooth connection in multipoint mode.
Bluetooth Connection of Xiaomi Redmi Buds 4 Pro
The Xiaomi Redmi Buds 4 Pro are compatible with Bluetooth version 5.3. In addition, the earbuds are announced to be able to be connected to two devices simultaneously. To do this, you will need to activate the option in the smartphone app, then place the earbuds back in the charging case before starting a new pairing.
The operation of multipoint Bluetooth on the Redmi Buds 4 Pro is relatively standard if you connect them simultaneously to a smartphone and a computer: it is always the device that has most recently emitted sound that will take control of the playback, pausing the other source. This function is very practical in everyday use, as it theoretically allows you to keep the earbuds in your ears all day and use them with both your computer and smartphone. In practice, note that the Bluetooth connection can lack stability.
By connecting the earbuds to a smartphone via Bluetooth, using the LDAC codec, and going for a run with them for nearly an hour, I experienced a few occasional micro cuts that were noticeable. The same goes for multipoint management. The earbuds may take a few seconds to work properly in understanding which source is supposed to take over.
Regarding Bluetooth latency, which is inherent to this wireless standard, particularly on Android, I measured a delay of 190 ms in SBC and 181 ms in LDAC. However, note that the Xiaomi Earbuds app does not allow you to choose between the two modes of LDAC: prioritizing stability or quality.
Noise Reduction
To ensure active noise cancellation (ANC) on the Redmi Buds 4 Pro, Xiaomi claims to have integrated three microphones per earbud, including two specifically dedicated to ANC, with one microphone positioned inside to analyze sounds that have passed through the passive isolation filter.
According to the Chinese company, this allows for noise reduction up to -43 dB with a reduction in frequencies from 30 to 3000 Hz. Xiaomi even boldly claims that its earbuds can block "up to 99.3% of external noise."
To put it bluntly, the noise reduction offered by the Redmi Buds 4 Pro is disappointing. While it is lightyears away from what recent high-end models like the Bose QC Earbuds 2 or Apple AirPods Pro 2 can offer, Xiaomi's earbuds offer noise reduction that is far less effective than most earbuds I have tested in the past two years, including models launched in the same price range.
The difference between the maximum noise reduction level and the simple passive isolation provided by the earbud cushions is negligible. The active reduction only dulls the frequencies in the infrabass range. I did not hear any significant difference in voices, highs, and even lows when switching between passive and active noise reduction modes. Despite offering three levels of noise reduction (light, balanced, and deep) and an "adaptive noise cancellation" option that adjusts the ANC automatically based on the noise level, even with the deep mode tested here, I could hardly hear any difference with the ANC turned off.
Double Transparent mode
In addition to noise reduction, the earbuds also feature two transparent modes. The first mode is rather typical, simply reproducing the sound captured by the microphones in the earbuds. The output is quite effective and natural. A second mode, called "voice enhancement," reduces most ambient noises but reproduces the midrange frequencies in the earbuds.
This time, the output is clearly unnatural and can quickly become unpleasant because of the loss of frequencies, particularly in the low end of the spectrum. However, it has the merit of working for what it is supposed to do.
Audio
In recent months, earbuds with dual-driver sound systems have been increasing in the market. This was already the case with Huawei FreeBuds Pro 2, Honor Earbuds 3 Pro, and Samsung Galaxy Buds 2 Pro, and now also with Xiaomi's Redmi Buds 4 Pro.
For reference, this sound architecture allows certain frequencies, usually the high frequencies, to be assigned to a secondary speaker, leaving the main one to focus on bass and mid-range frequencies. When well-implemented, this technology produces a more detailed sound, since each transducer can focus on its own frequency range. Xiaomi has integrated a 10mm main transducer made of aluminum alloy for bass and mid-range, and a 6mm titanium transducer for high frequencies.
The earbuds are also Hi-Res Audio Wireless certified thanks to support for the LDAC codec in addition to the standard SBC and AAC codecs. They are capable of reproducing files encoded up to 24 bits at 96 kHz.
The frequency response curve of Xiaomi's earbuds suggests a strong emphasis on mid-range frequencies, almost forgetting high frequencies – except for very high frequencies – and rather subdued bass. When listening, you can feel a sound that lacks a solid foundation. The Xiaomi Redmi Buds 4 Pro offer a rather thin sound signature with a strong tendency to highlight voices.
This is the case on Billie Eilish's "Bad Guy," a track that typically features a prominent bass line to support the singer's voice. Here, it's Billie Eilish's voice that clearly takes the lead.
This imbalance is already damaging in itself, given the earbuds' lack of depth, but it is all the more regrettable that the frequencies emphasized, between 1000 and 2500 Hz, are precisely those that are naturally amplified by the ear canal. The result is a sound that is far from pleasant, dry, and thin.
Everything lacks depth, and even on lively electro tracks like Justice's "Phantom Pt. II," it's hard to distinguish anything other than saturation in the mid-range. On Beethoven's Symphony No. 5, there is once again a lack of foundation with a completely thin sound.
It's not enough to offer two transducers per earbud; they must be calibrated correctly, and that's precisely where the Redmi Buds 4 Pro fall short. Fortunately, you can slightly alter the earbuds' signature by activating the "enhance bass" audio effect in the Xiaomi Earbuds app. However, in the absence of a real band equalizer, it's impossible to fine-tune the sound as desired.
It's worth noting that Xiaomi offers an "immersive sound" option advertised as "compatible with various audio sources and playback devices" that is supposed to immerse you in spatial sound when watching videos. Tested on YouTube, Netflix, or Disney+, including videos in Dolby Atmos, it doesn't offer much added value compared to the standard mode, so we'll pass on that.
Microphone
The Xiaomi Redmi Buds 4 Pro have three microphones used for noise reduction or for voice capture during voice calls. However, Xiaomi's earbuds struggle to properly capture your voice during calls. While it remains above ambient sounds, it will be greatly distorted. The person on the other end of the call will have no trouble hearing the sounds around you, and the conversation will quickly become frustrating for them. Even in a quieter setting, the earbuds will tend to make plosive sounds, such as "t," "p," "b," or "b."
Therefore, this is not a sufficiently convincing calling experience, and the noise reduction will be both too ineffective to truly eliminate ambient sounds and too altering for voice capture.
Battery life
Xiaomi claims up to 9 hours of battery life on its Redmi Buds 4 Pro with the earbuds alone, without specifying the codec used or noise reduction, and up to 36 hours, or three additional charges, with the case.
To test the battery life of the Redmi Buds 4 Pro, I played music by connecting the earbuds to a smartphone in LDAC, with noise reduction enabled and volume at 75%. Under these conditions, the earbuds were far from reaching the advertised nine hours of battery life. The left earbud ran out of battery after 3 hours and 16 minutes. The right earbud followed four minutes later, after 3 hours and 20 minutes. We are used to disparities between the battery life advertised by manufacturers and the actual measurements, but such a significant difference inevitably leads to disappointment.
Xiaomi also claims that the earbuds can be charged in the case for two hours of playback in just five minutes. On my end, I noted a full charge in about an hour.
The case itself can only be charged using the USB-C port. Xiaomi also provides a short USB-A to USB-C cable, but no wall charger. The Redmi Buds 4 Pro case is not compatible with Qi wireless charging.
Price and Release Date
Xiaomi Redmi Buds 4 Pro Price $89,99 on Amazon.
Pros & Cons
Xiaomi Redmi Buds 4 Pro Pros
Adaptive ANC
Good sound quality
Hi-Res Audio compatible
Reliable controls
Xiaomi Redmi Buds 4 Pro Cons
ANC isn't that powerful
Need an app to access all features
No wireless charging this time around